Enforcement for Key to NYC Proof of Vaccine Mandate begins Monday, 9/13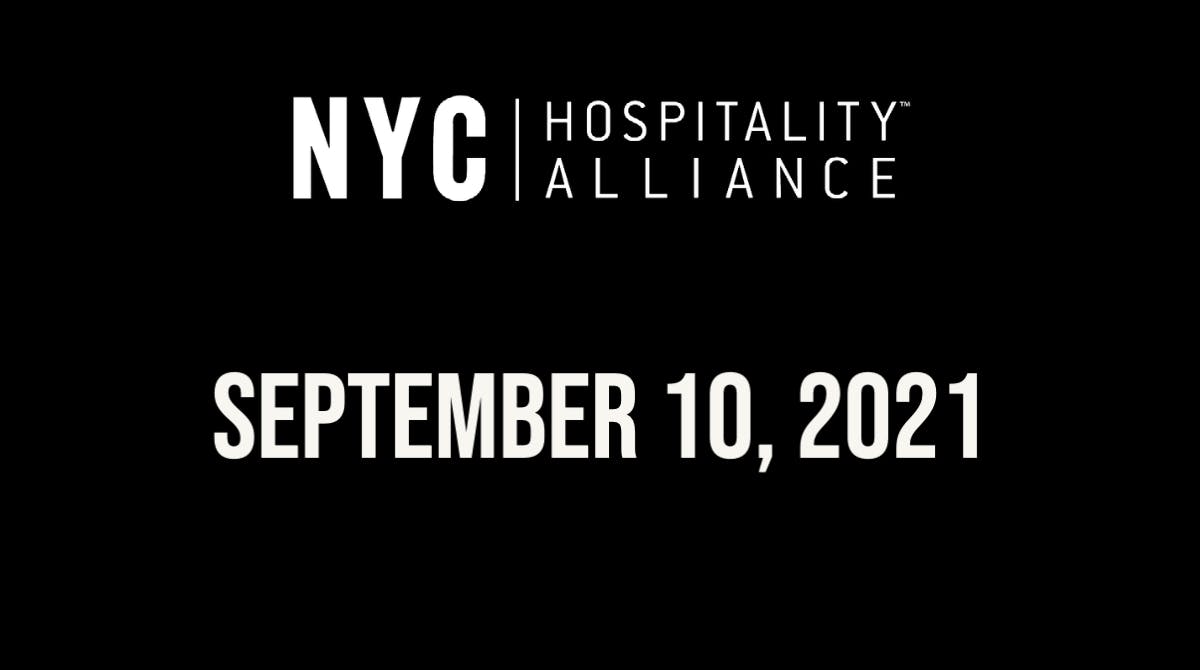 As a reminder, the Key to NYC requirements that were put into effect on August 17, will be enforced starting Monday, September 13. This means that all restaurant, bar, and club owners must have the following in place, otherwise you may be subject to penalties for non-compliance.
All employees must show proof of vaccination and all customers that choose to drink/dine indoors must show proof of vaccination, in accordance with providing reasonable accommodations: This can be CDC Vaccination Card, A photo or photocopy of the CDC Vaccination Card, NYC Vaccination Record, or other official immunization record from within or outside the U.S., including from a health care provider, NYC COVID Safe App, or the NYS Excelsior Pass.

Note that establishments do not need to keep a record of customer proof of vaccination.
Note that masking and/or testing are not a sufficient alternative to vaccination and cannot be provided as a reasonable accommodation. See alert.

Valid ID: Such as a driver's license, non-driver government ID card, IDNYC, passport and school ID card
A Written Implementation Plan in place for your business
The Vaccination Required Poster for Businesses (PDF) in a place that is clearly visible to people before they enter.
All of the above can be subject to inspection starting Monday, September 13. Penalties for non-compliance shall be subject to a fine of not less than $1,000 for a first offense, $2,000 for a second event within 12 months, and $5,000 for each subsequent offense within 12 months. Each instance that a covered entity fails to check an individual's vaccination status shall be considered a separate violation of the order.
We encourage you to review the following resources as well: