Main content starts here, tab to start navigating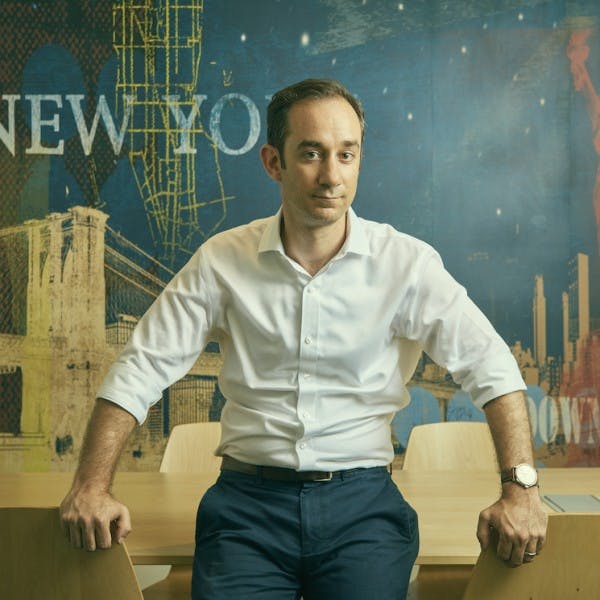 Andrew Rigie
Executive Director
Andrew Rigie is the Executive Director of the New York City Hospitality Alliance, an association representing restaurants and nightlife venues throughout the five boroughs.
Andrew was born into the hospitality business, working at his family's third generation bakery in Queens, NY. He later "got his apron dirty" by working multiple positions within the industry before joining the New York State Restaurant Association in 2004. There he recruited members, was a grassroots organizer, and provided resources and consulting services to restaurant operators, including its Nightlife Association chapter that represented bars and nightclubs. In 2009, Andrew took the helm of the 80+ year old Association's New York City operations as its Executive Vice President.
Rigie utilized the knowledge he gained working inside the industry and on its behalf, to become the founding executive director who launched the independent New York City Hospitality Alliance in 2012. Since then, The Alliance has grown into a premier organization delivering information, education, services and representing thousands of restaurants and nightlife venues in the halls of government and in the media.
In addition to his executive duties, Rigie serves on multiple advisory boards ranging from regulation to education. Notably, he is the Chair of New York City's Office of Nightlife Advisory Board, Vice Chair of Community Board 7 (Manhattan) and a member of New York State and New York City's COVID-19 committees. He is a vocal industry advocate, public speaker, frequent panelist and moderator, host of the Hospitality & Politics podcast,Forbes and Total Food Service News contributing author, and recognized commentator on local, national and international media platforms. Rigie is a Crain's New York Business 40 Under 40 Honoree, City & State listed him on their New York City Power 100 List, and he is a recipient of Hunter College's Stars in NYC Food Policy, among other recognitions.
Rigie is a graduate of the Institute of Culinary Education in Manhattan.