Outdoor Dining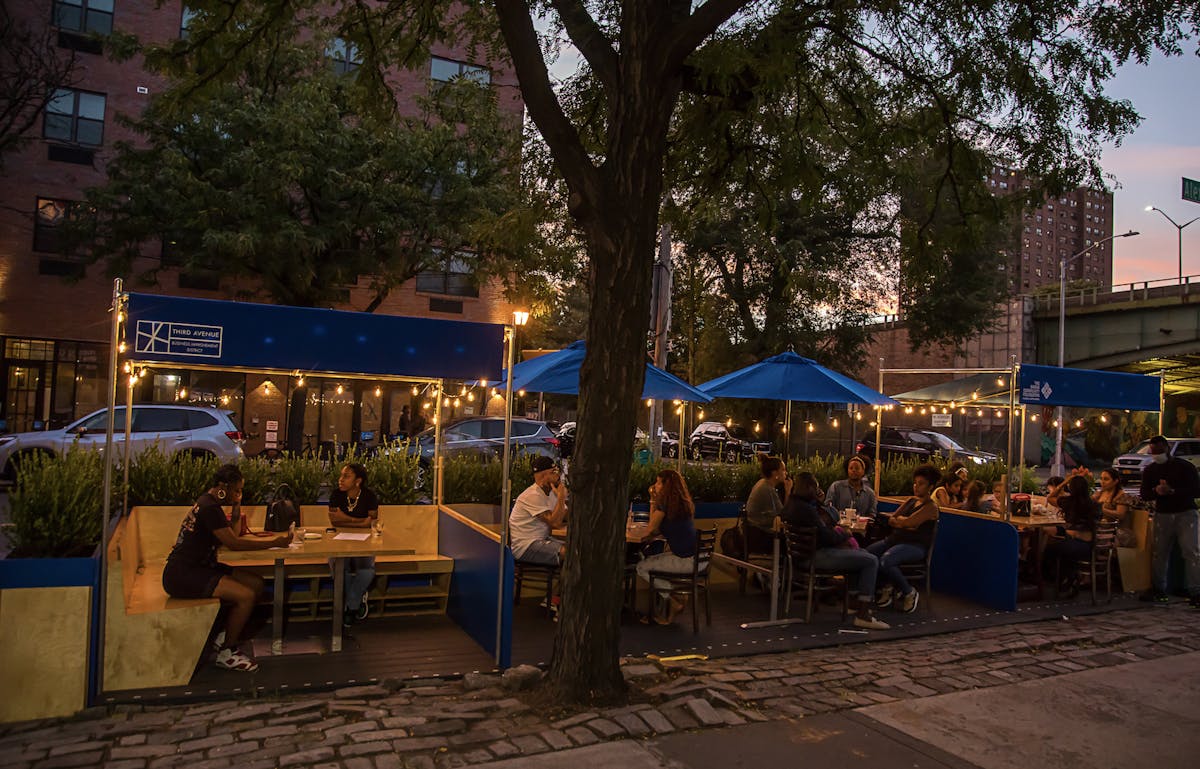 When our city's restaurants and nightlife were shut down due to the pandemic, the NYC Hospitality Alliance co-authored an op-ed with City Council Speaker Corey Johnson, in which we called for a transformative enhancement and expansion of outdoor dining because indoor dining was mandated to close. Shortly thereafter, we joined Mayor de Blasio at City Hall for a press conference announcing the Open Restaurants, outdoor dining program, which allowed eating and drinking establishments to serve customers on sidewalks and roadway areas in front of their establishments. Businesses could setup almost immediately and pay no fee to the City to participate. The number of participating businesses jumped to approximately 13,000, from just over 1,000 enrolled in the city's traditional sidewalk café program and was responsible for providing employment to about 100,000 New Yorkers who lost their jobs at the beginning of the pandemic. The program also generated critically important tax revenue for the city and state, it brought a vibrancy back to the desolate city streets and allowed people to leave their homes after being stuck inside for months to socialize safely while enjoying great food, drink and hospitality.
In August of 2023, after 2+ years of public hearings and discussions, the City Council voted and passed the historic permanent outdoor dining legislation that includes sidewalk cafés and streeteries.
Like so much in government, the process required negotiations with many different internal and external stakeholders to arrive with the final bill. But we're very happy that the NYC Hospitality Alliance's advocacy secured a new outdoor dining law. This new law will cut the red tape and bureaucracy for small business owners to get a license and reduce the fees for restaurants to participate when compared to the overly restrictive and expensive pre-pandemic sidewalk café law, which also excluded thousands of restaurants throughout the five boroughs from ever offering al fresco dining.
Image by Emily Andrews for Rockwell Group