COVID-19 Restrictions Update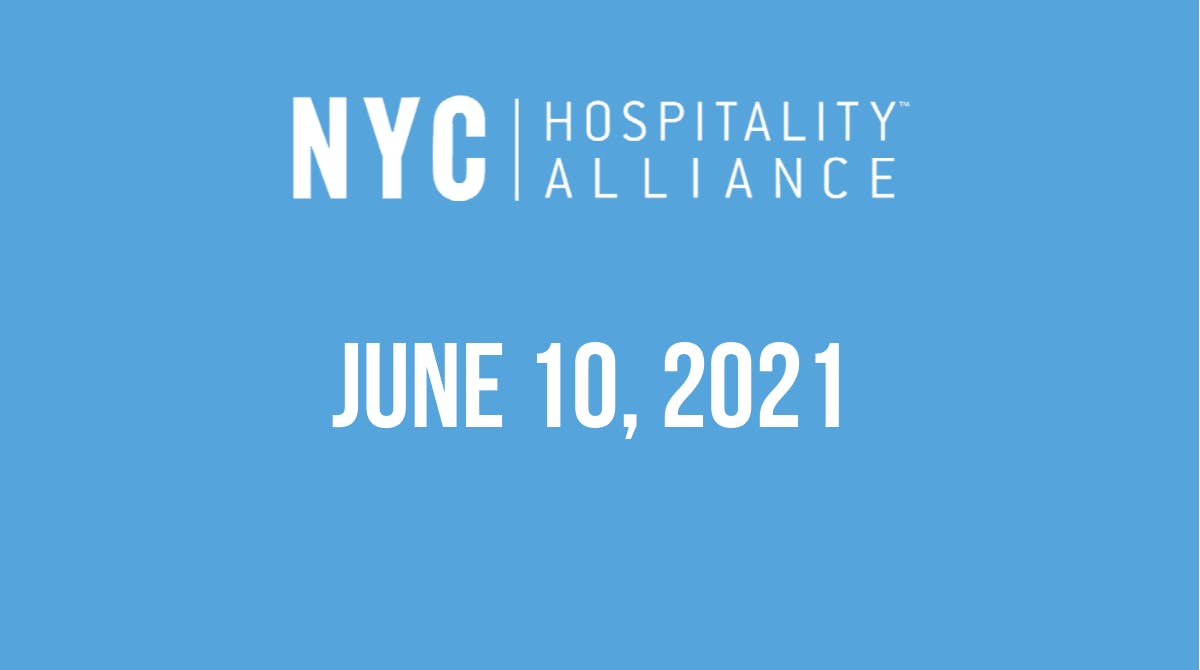 As the NYC Hospitality Alliance recently shared, many of the COVID-19 restrictions were modified, allowing full occupancy without social distancing or mask requirements if restaurants, bars and clubs only permit vaccinated individuals indoors, or have a dedicated vaccinated section. Now, the State updated their guidance to reflect the changes, which include a few clarifications/updates:
Vaccinated individuals may stand while they consume food & beverage in a vaccinated only business or in dedicate vaccinated section.
In a vaccinated only business or dedicate vaccinated section there is no limitation on number of guests who may be seated at a table.
Temperature checks are optional for customers.
We recommend you click here to review the updated guidance.
As a reminder, when the state reaches 70% of adults fully vaccinated or having received at least their first dose of the Covid-19 vaccine, the state's New York Forward industry specific guidelines that remain in place will be lifted, such as: cleaning and disinfection, health screening and contact information for tracing, and more, and they will all become optional for restaurants, bars and clubs. We anticipate this will occur in the coming days as the state is now above the 69% vaccination rate.
If you have additional questions we recommend you contact the State of New York at: nycnyf@esd.ny.gov or City of New York at SBS Hotline: 888-SBS-4NYC
Thank you for your support of the NYC Hospitality Alliance and your commitment to safely reopening our industry. It's still be a long road to recovery, but we are heading in a positive direction and we are committed to fighting non-stop for the future of our industry.