FIFA World Cup was Welcome Kick For NYC Restaurants and Bars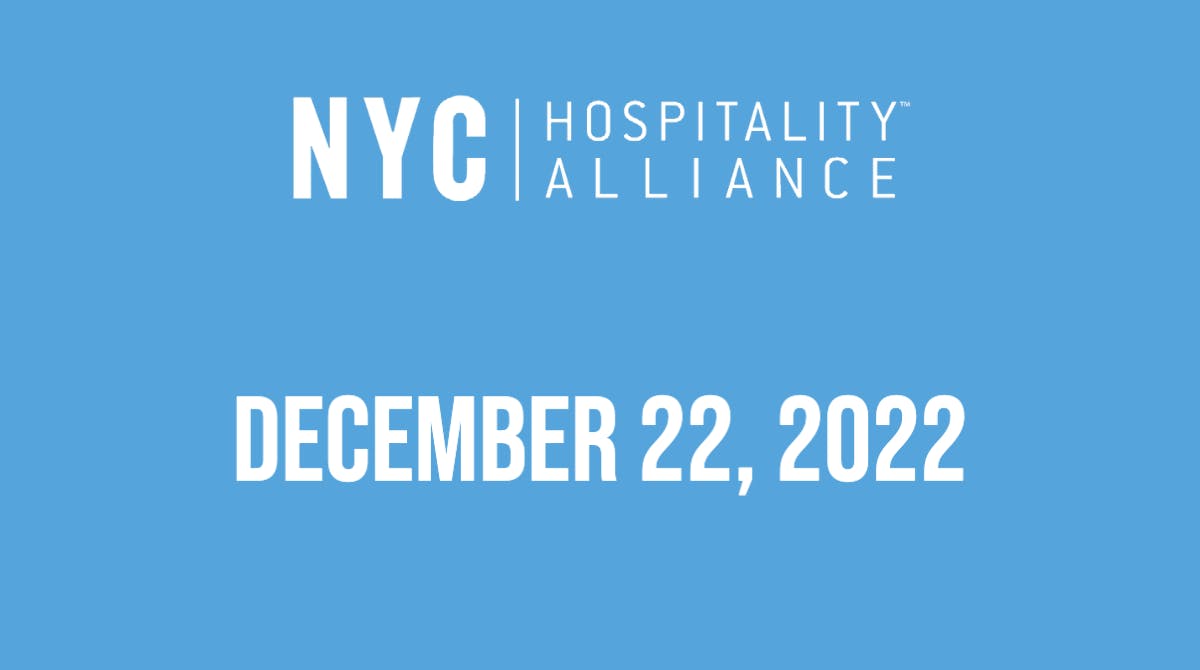 Survey Reveals Positive Impact from Tournament for Nearly 80% of Local Bars and Restaurants; Industry Bullish on 2026 World Cup to be Held Partly in the U.S.
Argentina and Lionel Messi may have brought home the 2022 FIFA World Cup, but the real winners in New York City were local restaurants and bars, which saw a significant increase in business over the course of the nearly month-long soccer championship.
Following the Sunday finale, the NYC Hospitality Alliance conducted a survey that found many restaurants and bars throughout the city embraced the global event, contributing to a needed uptick in sales and in-person business after a challenging start to the city's recovery from the pandemic.
According to a survey of owners and operators of over 130 restaurants and bars across the five boroughs, an overwhelming majority of respondents viewed the 2022 FIFA World Cup in a positive light, demonstrating this during the USA National Team events and games. The analysis directly shows that during the US Men's National Team knock-out 'Round of 16' loss versus the Netherlands, 55% of businesses surveyed saw an uptick in sales compared to 'non- USA' matches, showcasing the continued growth and excitement for the game in the United States.
"After years of sacrifice and tough times, the FIFA World Cup was a needed jolt of energy for the city's restaurants and bars," said Andrew Rigie, executive director of the NYC Hospitality Alliance. "Our industry responded by embracing this worldwide phenomenon by opening their doors to people from every background and all walks of life to cheer on their
favorite teams and celebrate the action. It was beautiful and exciting to watch. We look forward to building on this success for New Yorkers, as the World's game comes to us in 2026!"
Employing a learned industry-wide understanding of the diversity of backgrounds and fabric that make up New York City, many restaurants and bars were converted into "fan zones" for specific countries, embracing the neighborhoods and communities in which they are located. Nearly 75% of respondents saw an increase in revenue while featured matches were being shown live, compared to a "typical non-World Cup" day – a welcome change of pace for bars and restaurants.
Looking ahead to 2026, over 90% of the businesses surveyed expect a "positive impact" on their operations when North America hosts the FIFA World Cup, with matches expected to be played throughout the New York metro area. Additionally, more than 50% of restaurants and bars surveyed that did not show the 2022 World Cup said they expect the 2026 World Cup will have a significant or somewhat positive impact on their business given its location.