Vaccination Requirement For Employees and Customers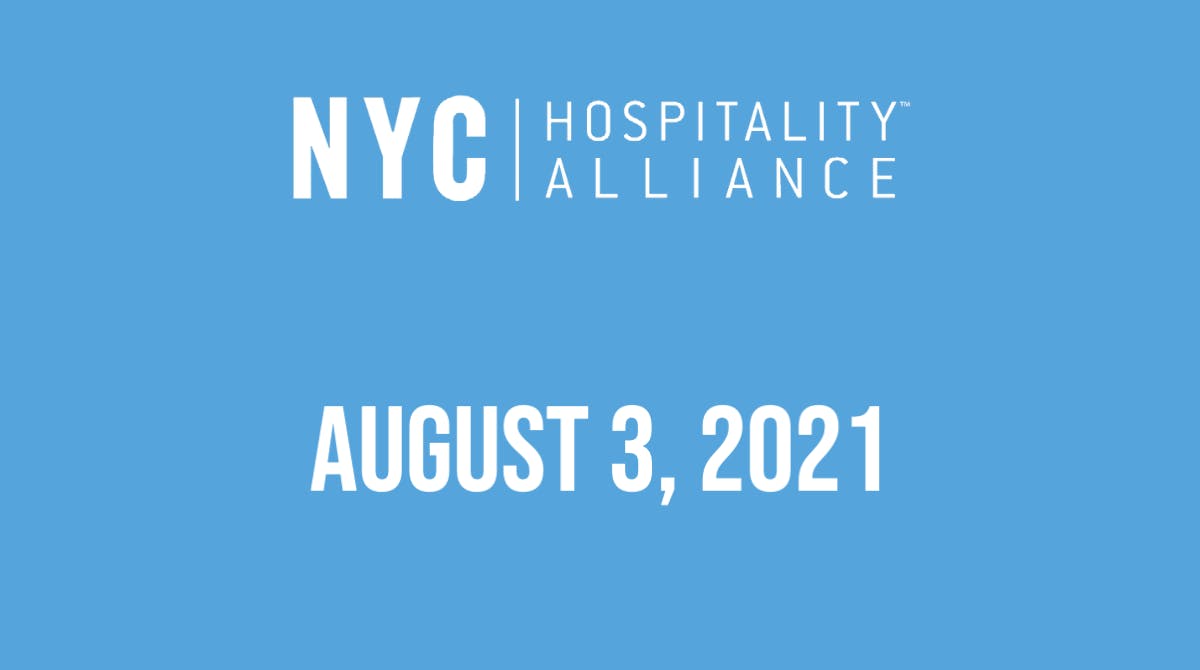 The rise in Covid-19 cases from the Delta variant has caused alarm among the public health and government officials. And, unfortunately, the city's restaurant and nightlife industry are again at the forefront of the debate about the pandemic, public health, and the economy.
Over the past few days, the NYC Hospitality Alliance has spoken with and surveyed many restaurant, bar, and club owners throughout the city. As you can imagine, there are many diverse and passionate views about voluntary and/or mandated vaccination requirements for employees and customers. So, we carefully consider and balance all your views to inform our advocacy on behalf of the industry. There were two common responses we especially took to heart when considering all your feedback:
1. We must avoid reverting to occupancy restrictions or shutdown orders, which could result from further increases in Covid-19 infections, or worse, a new variant that is vaccine resistant.
2. It's challenging for many businesses to implement an employee and customer vaccine requirement on a voluntary basis. The challenges are compounded for restaurants, bars, and clubs in communities with lower vaccination rates, employees and customers that are vaccine hesitant, and fewer resources to implement such polices, which all must be considered. A government vaccine mandate however alleviates pressure on businesses to explain their voluntary policy to employees and customers. This sentiment was communicated by our Board Member Tren'ness Woods-Black of Sylvia's Harlem Restaurant today when she joined Mayor de Blasio for the press conference about vaccines.
TODAY'S ANNOUNCEMENT ABOUT VACCINE REQUIREMENTS: We recognize today's announcement by the City of New York requiring all employees, and customers at restaurants, bars, and clubs that dine and drink indoors to be vaccinated starting August 16, (with enforcement beginning September 13) will be a very difficult step and controversial for some. However, it may ultimately prove an essential move to protect public health and ensure that New York does not implement new occupancy restrictions and shut down orders that will again devastate small businesses and workers who have not yet recovered from the pandemic.
While implementing this new requirement is far from an ideal situation, we will work with the City and urge them to conduct extensive outreach and education to the hospitality industry and public, while establishing guidelines that are clear and fair. We know the fine details will significantly impact how the policy affects the industry. Like always, we will issue compliance memos and host seminars to inform, educate, and answer questions, and do everything thing to ensure your diverse perspectives are heard and considered.
We know you have many questions, so stay tuned for all the details and guidelines for the vaccination policy which will be released soon, which we will share.
Today's news is yet another reminder that the restaurant and nightlife industry recovery is far off, and the NYC Hospitality Alliance will keep fighting hard for polices to support our present and future.
If you haven't filled out our industry policy priorities survey yet, please click here and do ASAP.