Update on RRF Replenishment and More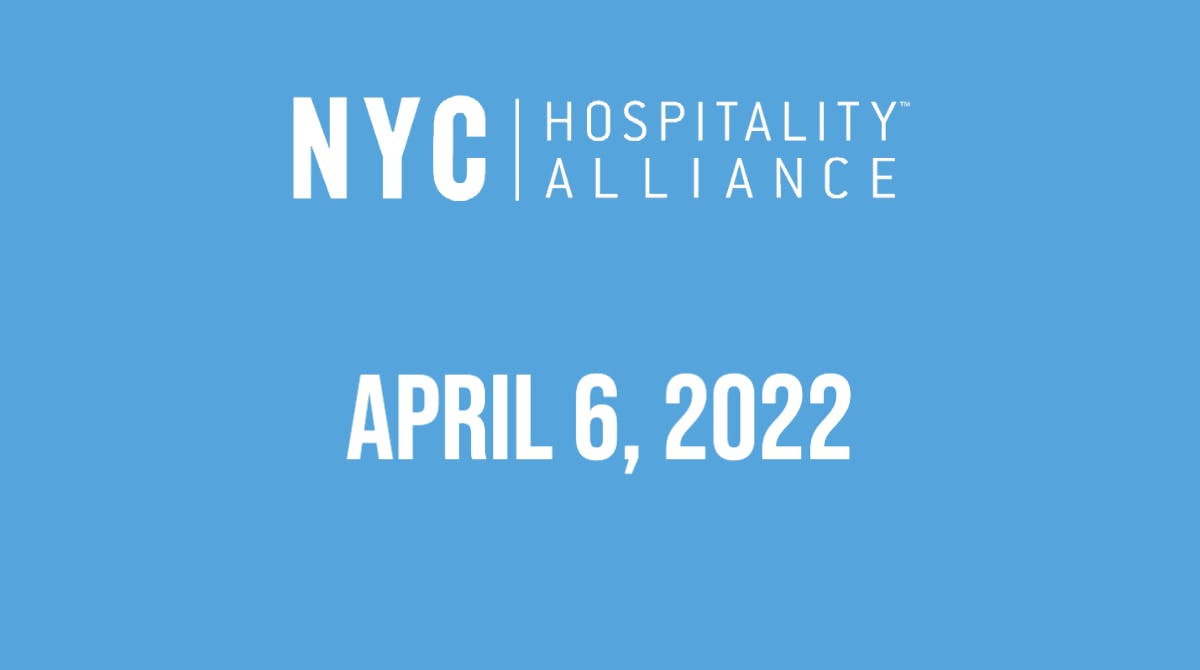 The NYC Hospitality Alliance continues to fight with advocates around the country to replenish the Restaurant Revitalization Fund (RRF), which 65% of eligible businesses in New York were shutout of when the relief money was quickly exhausted. We know how many of our members are still in need, and we won't stop advocating for you!
While replenishing the RRF still faces a difficult and uncertain road ahead, the good news is there's again momentum. Our U.S. Senator, Majority Leader Schumer, worked with Senators Cardin and Wicker and others to introduce the Business COVID Relief Act of 2022. The purpose is to provide $48 billion to restaurants and other small businesses still recovering from the COVID-19 pandemic.
The Business COVID Relief Act of 2022, includes:
Relief for Unfunded Restaurants: An additional $40 billion for the Restaurant Revitalization Fund, which we think is enough to provide all applicants that have not received any assistance with full grants. It's based on the bipartisan Continuing Emergency Support for Restaurants Act introduced by Senators Cardin and Wicker.
Grants for Live Venue Service and Support Companies: $2 billion in aid to businesses that support live events that have suffered losses of greater than 25 percent. Based on the bipartisan MUSIC Act introduced by Senators Blackburn, Cortez Masto, Hagerty, Klobuchar, and Warnock.
Save Our Stages Extension Act: introduced by Senators Klobuchar and Cornyn, this extends the date by which Shuttered Venue Operator Grant recipients may incur reimbursable expenses.
It does not include the Low-Revenue Recipient Paycheck Protection Program Relief Act currently. However, we will keep fighting to pass this bill too. This critical legislation is needed to allow small businesses that were closed much longer than initially expected to gain forgiveness on their round 1 Paycheck Protection Program (PPP) loan and prevent them from taking on more debt due to the pandemic without appropriating any new funds.
While we have support from our New York delegation, we need more support from Republicans in the House of Representatives and the U.S. Senate. If you have any connection, to any of them at all, we URGE you to contact them ASAP and urge them to support these bills!
We will keep you updated.