Two Major Victories in Albany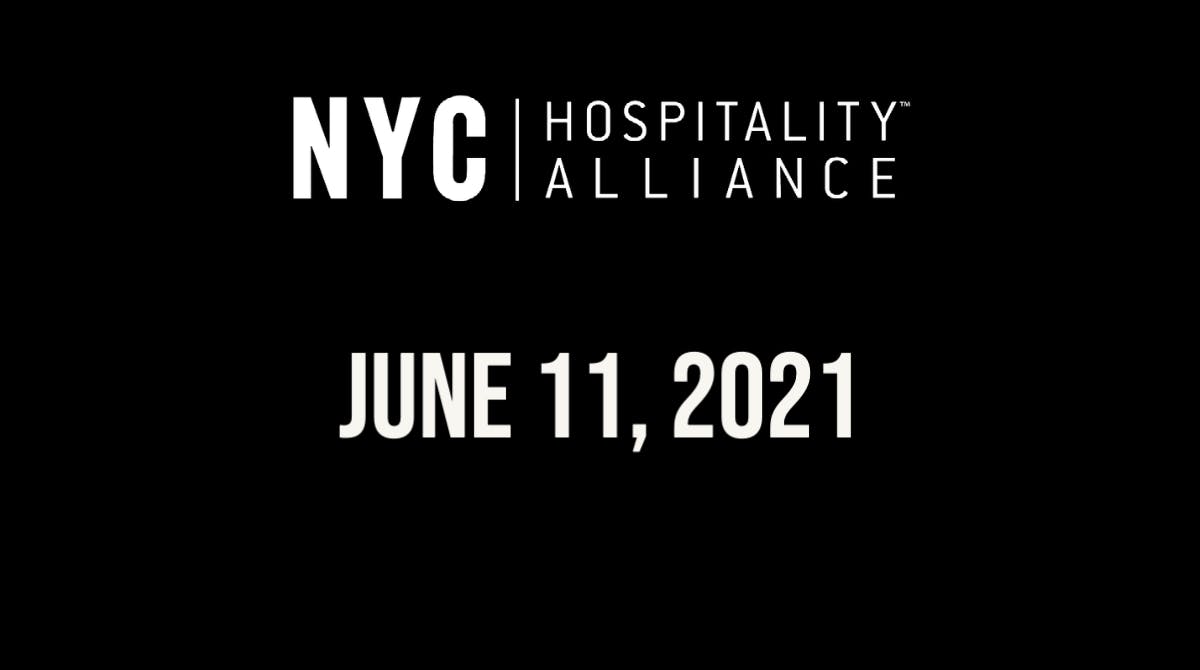 The 2021 legislative session in Albany ended early this morning with legislators (and The Alliance team) up late into the night working on last-minute legislation we have been fighting for. When it was over, two important bills that The Alliance was integrally involved in developing were passed by both houses.
Temporary Liquor Permits for New York City
Last night the legislature amended the Alcoholic Beverage Control Law to remove a discriminatory provision that hindered New York City entrepreneurs from quickly opening new restaurants and bars. The provision prohibited the State Liquor Authority (SLA) from issuing temporary liquor permits to new liquor license applicants in New York City, while allowing the agency to do so in the rest of the state. Under the new legislation, which The Alliance strongly advocated for and played a major role in developing, SLA will now be allowed to issue temporary liquor permits to new liquor license applicants, just like it has been doing for years in the rest of the state.
The impact is significant. Instead of having to wait 4-6 months for SLA to issue your new liquor license, you will be able to operate under a temporary permit within weeks of filing your liquor license application with SLA. This will allow many small businesses that already received Community Board review for their liquor license and are ready to open to do so much faster, and not have to wait for many months unnecessarily which hurts them badly. It will also allow those looking to take advantage of lower rents to open new businesses - especially in fully-built turnkey spaces - to get open much quicker. It will help reduce the blight of empty storefronts, employ people, generate tax revenue, and reinvigorate communities. The Community Board review process will not be impacted, with notice still going to the Community Boards well before an application is filed with SLA. We expect to work with our partners at SLA to help implement this new legislation not only moving forward, but also for those whose applications are currently caught up in the SLA's 4-6 month backlog.
We would like to offer our special thanks to the bill's sponsors, Senator Jessica Ramos (Queens) and Assemblymember Inez Dickens (Manhattan). It was approved nearly unanimously in both houses: 61-2 in the Senate, with only Senator Brad Hoylman (Manhattan) and Senator Brian Kavanagh (Manhattan) opposing; and 142-7 in the Assembly, with the only no votes from Assembly Members Deborah Glick (Manhattan), Harvey Epstein (Manhattan), Richard Gottfried (Manhattan), Charles Barron (Brooklyn), Yuh-Line Niou (Manhattan), Helene Weinstein (Brooklyn) and Linda Rosenthal(Manhattan).
Alcohol in Sidewalk and Roadway Dining
Although the much-lauded and incredibly successful DOT Open Restaurants outdoor dining program is a New York City initiative, participating restaurants and bars are only permitted to serve alcoholic beverages in these spaces because SLA was given legal authority by the Governor to grant such permission pursuant to his Executive Order powers, which will eventually expire. Therefore, to ensure that SLA continued to have legal authority to allow alcoholic beverage service to extend to Open Restaurants sidewalk and roadway spaces in New York City a new law permitting this needed to be passed. At The Alliance's urging, the legislature passed a law that does just that. Importantly, the law allows restaurants and bars that are currently operating under the Open Restaurants program to continue serving alcoholic beverages in those outdoor dining areas.
Again, we'd especially like to thank the bill's sponsors, Senator Roxanne Persaud (Brooklyn) and Assemblymembers Patricia Fahey (Albany) and Daniel O'Donnell (Manhattan). This bill was approved unanimously 63-0 in the Senate and nearly unanimously, 145-4 in the Assembly, with the only no votes from Assembly Members Deborah Glick (Manhattan), Charles Barron (Brooklyn), Jeffrey Dinowitz (Bronx) and Chantel Jackson (Bronx).
Looking Ahead
Both bills now go to the Governor's desk for signature. We urge the Governor to sign these important pieces of legislation right away and will let you know when he does. Unfortunately, the legislature did not vote on a bill that would provide a temporary one-year extension of alcohol to-go, which was the subject of a massive opposition campaign by New York's package and liquor store associations and elected officials. We will urge the Governor to continue extending the Executive Order allowing alcohol to go for as long as he retains his emergency powers, which he has extended every 30 days since the start of the pandemic, and which remains in effect.
On behalf of the hospitality industry throughout the five boroughs, we would like to thank Majority Leader Andrea Stewart-Cousins and Speaker Carl Heastie for their leadership; the central staffs in both the Senate and the Assembly for their hard work; and the Economic Development Committee Chairs in both houses, Senator Kaplan and Assembly Member Bronson, for their continued support for small businesses.
We will be back in touch next week with a more thorough review of the entire legislative session and in the meantime, thank you for your support of the NYC Hospitality Alliance, which allows us to fight and get real results for you!