Three Years Ago...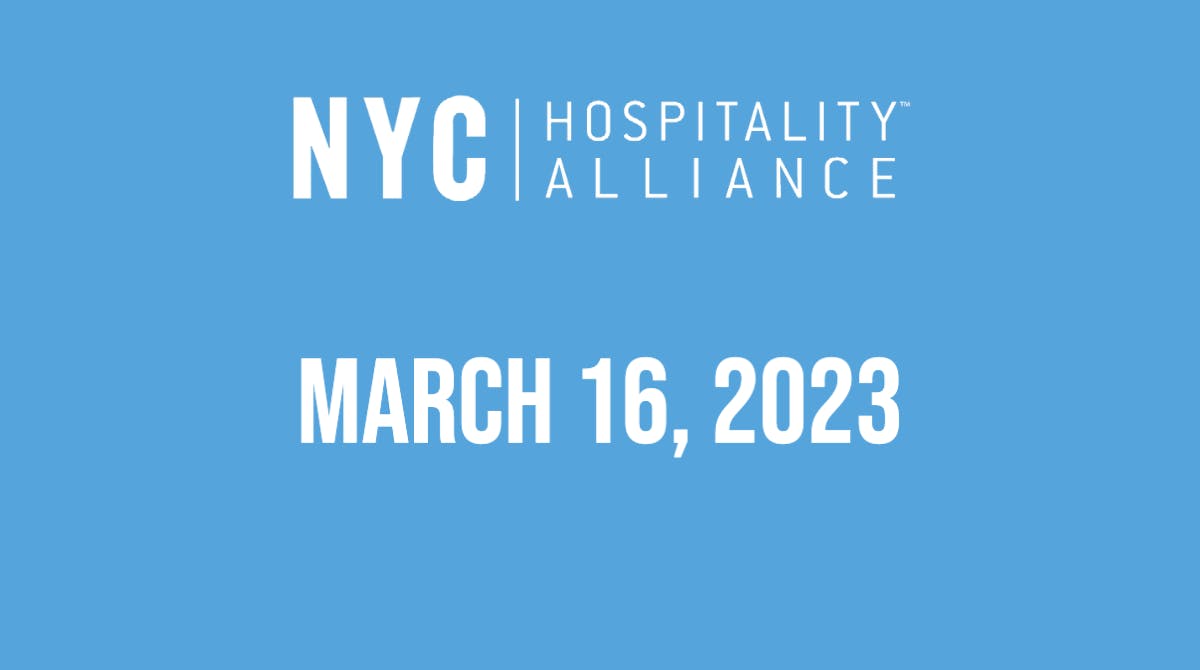 On this day three years ago, government mandated New York City restaurants and bars shut indoor dining due to the COVID-19 pandemic.
Since then, it has been an extremely trying time for our industry, but it exemplified how strong, compassionate, and resilient our industry is, especially in times of crisis. Today and everyday, we honor the loved ones we lost, the businesses that shuttered, and the struggles we endured due to the pandemic while recognizing how far we have come as an industry.
The NYC Hospitality Alliance will continue to support, serve and advocate for our industry. We thank you for your ongoing engagement and support.