The Economic Benefits of the NYC Open Streets Program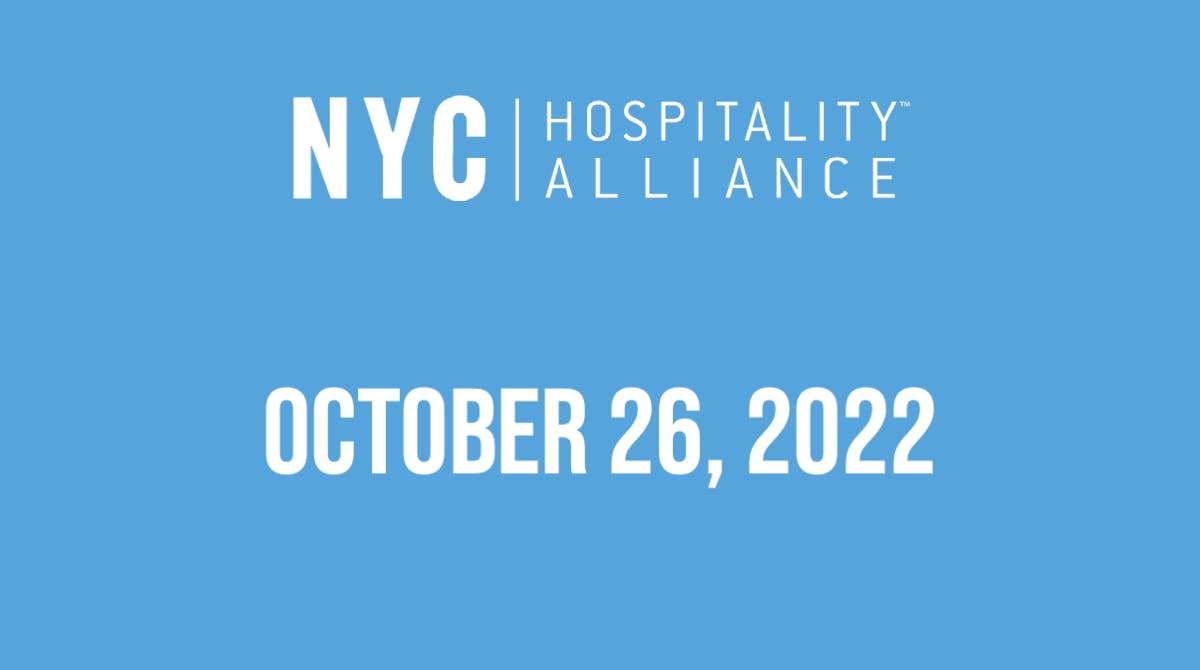 Yesterday, the NYC Hospitality Alliance's Andrew Rigie and Robert Bookman participated in a press conference with the Department of Transportation and other advocates to announce the release of a report "Streets for Recovery: The Economic Benefits of the NYC Open Streets Program," which highlights the economic benefits of Open Streets on the City's critical hospitality industry during the height of the pandemic.
"This ground-breaking report confirms with data what we believed anecdotally, which is that the recipe of Open Restaurants mixed with Open Streets, enhances the already strong economic and social benefit and impact of outdoor dining." Andrew Rigie, executive director, NYC Hospitality Alliance
Key findings from the Report:
Analysis of five car-free Open Streets corridors – in Chinatown and Koreatown in Manhattan; along Vanderbilt Avenue and Fifth Avenue in Brooklyn; and Ditmars Boulevard in Queens – showed that restaurants and bars on car-free Open Streets strongly outperformed those on nearby "control" streets that maintained vehicular traffic.
Open Streets corridors significantly outperformed nearby control corridors on three key metrics:

Sales growth
Growth in the number of restaurants and bars
Ensuring businesses remained open

Sales growth at restaurants and bars on Open Streets corridors significantly outpaced sales growth in the boroughs that the corridors are in.
On Open Streets corridors, a higher percentage of restaurants and bars were able to stay in business during the pandemic than across the rest of the same borough.
All Open Streets corridors saw faster growth in the number of new restaurants and bars that opened during the pandemic when compared to the rest of the same borough.
Click here to read the press release and click here to read the full report.