Take Action: Important Outdoor Dining Hearing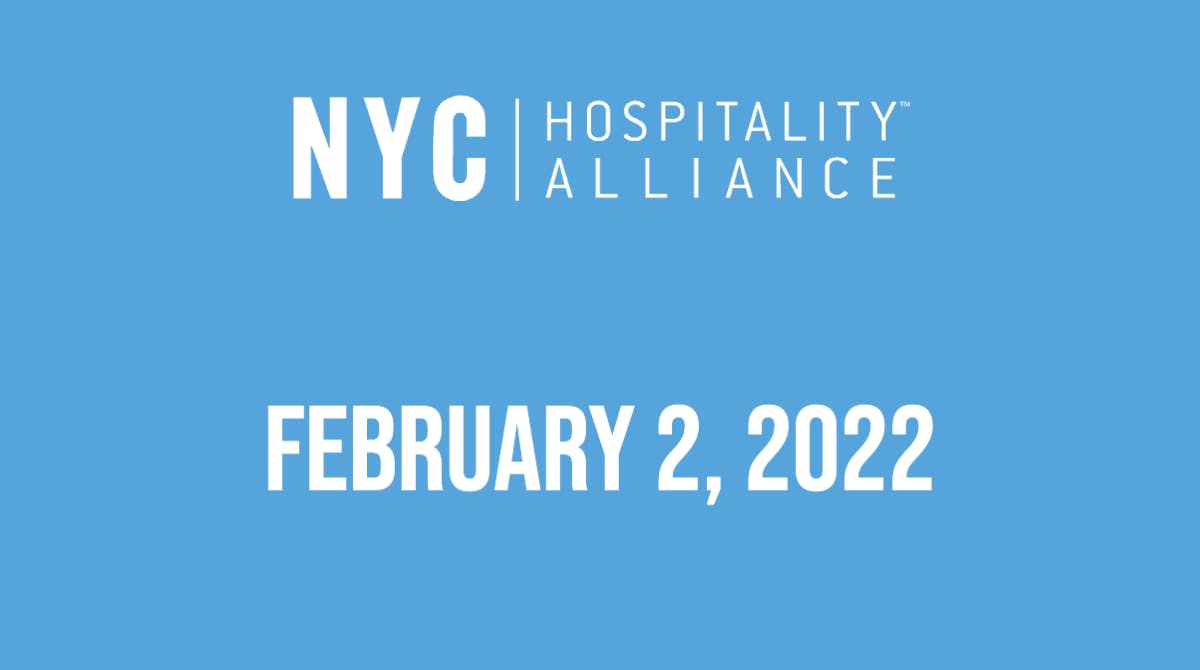 DO YOU WANT TO KEEP OUTDOOR DINING? IF SO, YOU NEED TO TESTIFY ON FEBRUARY 8TH. PLEASE READ BELOW.
VERY IMPORTANT MEETING
On Tuesday, February 8th at 10:00am the City Council will hold an important public hearing on two proposals that will determine the future of the outdoor dining in NYC. These polices will allow the city to transition out of the temporary emergency Open Restaurants program, to a permanent version with new guidelines in the future.
YOU NEED TO TESTIFY
The City Council must now hear from you about how critically important permanent outdoor dining is to the future of your restaurant, jobs, and the restaurant industry in NYC.
PLEASE register ASAP by CLICKING HERE.
READ IMPORTANT DETAILS
We expect this public hearing will take many hours. So, while the hearing starts at 10:00am, plan on keeping the hearing on in the background until you hear your name called. We will do our best to inform you of the approximate timeframe of when you will testify. It is very important you testify, so please make the time.
HOW TO PREPARE YOUR TESTIMONY
You will be allowed 3 minutes to testify. The following are points you can consider when preparing your testimony. You should explain how:
Outdoor dining has been critical in saving countless restaurants and jobs.
EXPLAIN WHY (SIDEWALK CAFES and/or ROADWAY SEATING) is so important to your restaurant(s) and why it will continue to be in the future.
Explain how popular outdoor dining is with your customers
The pre-pandemic sidewalk café program was too expensive, had too much red tape and excluded too many restaurants.
Make your testimony personal!
THE 2 PROPOSALS BEING REVIEWED AT THE HEARING ARE:
THE TEXT AMENDMENT: Explain that this text amendment is so important for the City Council to pass because it will allow for a fairer and more inclusive program, that doesn't exclude so many restaurants like the pre-pandemic sidewalk café program did (Read more).
THE LEGISLATION: The proposed legislation creates the regulatory framework for the permanent outdoor dining program. This includes aspects of the application and approval process, and certain standards and guidelines for sidewalk cafes and roadway seating. The legislation is a start, but it must be amended and made better. We urge the City Council and Mayor to work with the NYC Hospitality Alliance on making changes before the City Council passes it, which should ensure the following features (Read legislation and feel free to comment on any specific provisions):
The application and approval process needs to be streamlined and remove bureaucracy.
The cost to participate must be affordable to all restaurants.
The guidelines and requirements must be clear and easy to comply with.
The program should be standardized and sustainable so it works for restaurants and the communities they serve.
It's most important that you testify remotely, but if you cannot, you may submit written testimony by clicking here and choosing the option, "I only want to submit an online testimony."
QUESTIONS COMMENTS:
Contact the NYC Hospitality Alliance at info@thenycalliance.org