Restaurant Meals Program & Restaurant Resiliency Program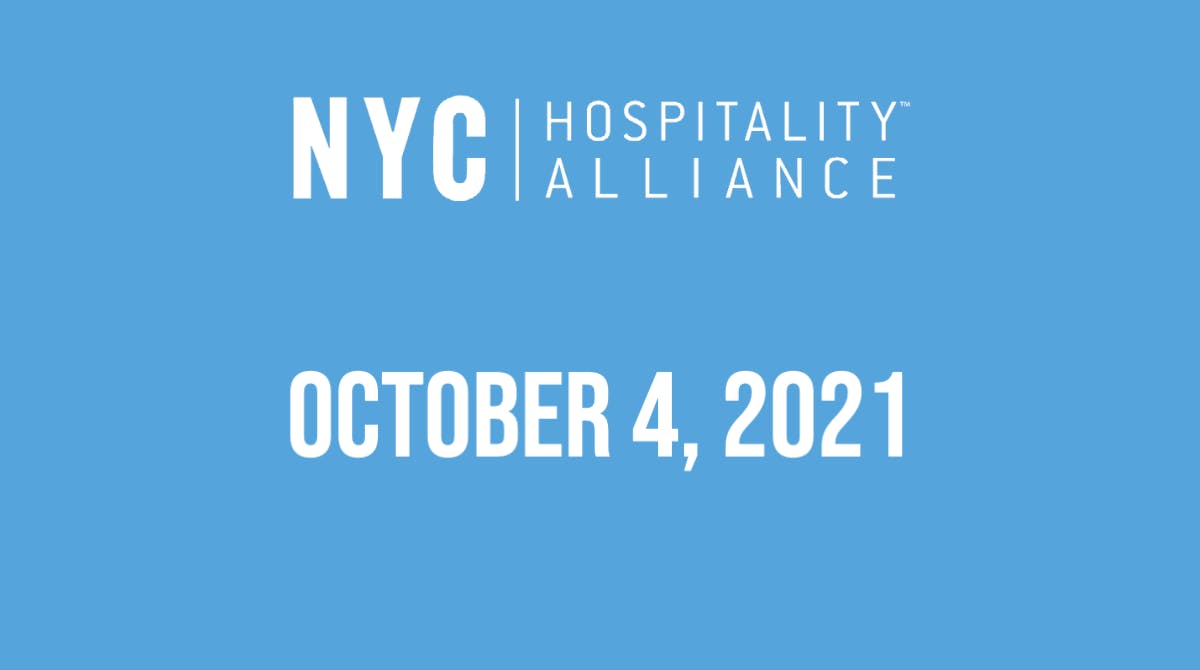 Today, the NYC Hospitality Alliance's executive director Andrew Rigie joined Governor Kathy Hochul, Senator Persaud, Assemblymembers Reyes and Rodriguez, organizations like City Harvest, and other leaders at the bill signing ceremony for legislation that we have advocated for. Learn more about the legislation in the press release below. We thank Governor Kathy Hochul and for signing these impactful bills into law and supporting our local restaurants and community.
"This legislation offers a creative and thoughtful way to support food-insecure New Yorkers with access to hot food and nourishment from restaurants, while also providing relief to the those same restaurants, most of which are small businesses, that have been financially devastated by the pandemic and are struggling to recover. We applaud Governor Hochul for her leadership in signing this important legislation and novel program into law."
-Andrew Rigie, executive director of the NYC Hospitality Alliance.
You may view the bill signing event HERE (Andrew Rigie's speech is at 17:50).
$25 Million Restaurant Resiliency Program Will Build on the Successful Nourish New York Initiative to Provide a Boost to Struggling Restaurants While Feeding Families in Need
Restaurants Can Apply Here for the Resiliency Program Beginning Today
Governor Kathy Hochul today signed legislation (S.64/A.1524) establishing a statewide Restaurant Meals Program as part of the Supplemental Nutrition Assistance Program, or SNAP. The legislation mandates the New York State Office of Temporary and Disability Assistance to apply for USDA approval to authorize the program, which would allow homeless, elderly and disabled SNAP recipients to use their benefits for prepared or hot food from participating restaurants. Governor Hochul signed this legislation at the Brownsville Recreation Center in Brooklyn, NY on October 4.
The Governor also announced the launch of the $25 million Restaurant Resiliency Program to provide relief to the restaurant industry, which continues to face severe challenges from the COVID-19 pandemic. The program, proposed by the legislature, will build on the successful Nourish New York initiative. It will provide funding to New York's network of food banks and emergency food providers to purchase prepared meals from New York restaurants and deliver them to families in need.