Proposed Lien and Attachment Laws Defeated This Legislative Session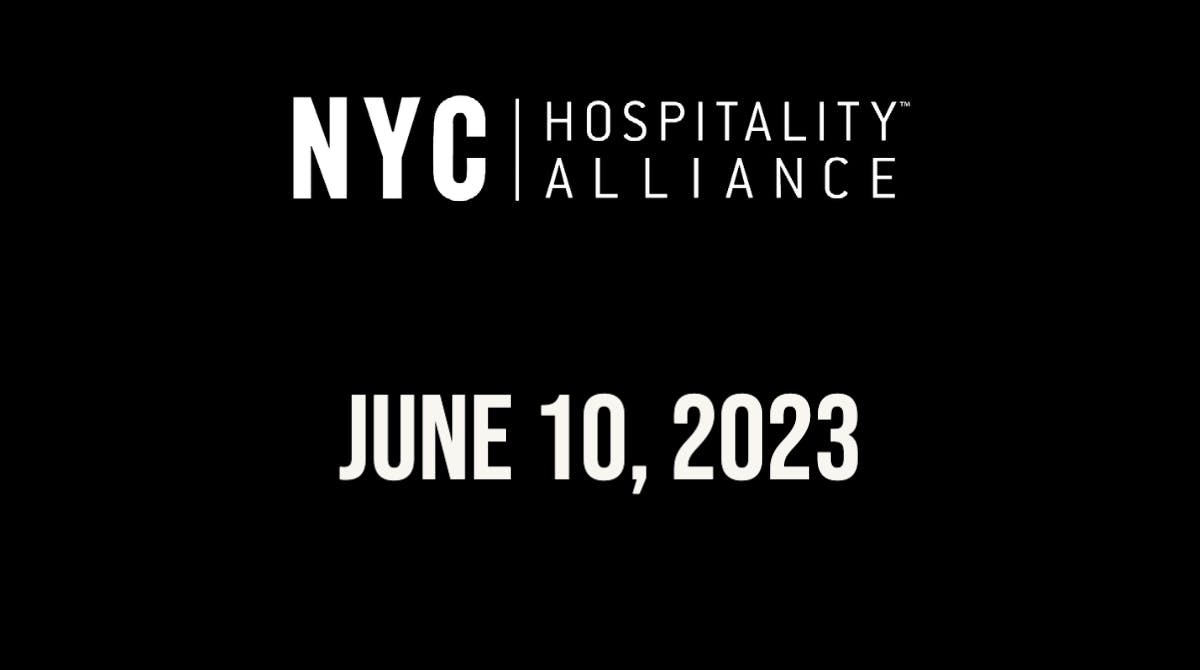 IMPORTANT NEWS: The NYC Hospitality Alliance is happy to report that we've again stopped the very worrisome, proposed SWEAT Lien and Attachment laws that eliminate due process for business owners, investors, and certain managers from passing this legislative session in Albany.
ABOUT AND HISTORY: As we recently informed you, the NYC Hospitality Alliance was invited to testify at a critical NYS Senate hearing on the proposed SWEAT Lien Law which if enacted would allow employees to file personal liens against business owners solely upon the allegation of a wage dispute, allow liens on property on behalf of claimants, and make shareholders in limited liability companies personally liable for wage claims, as well as allowing a lien to be placed on the personal assets of certain managers, thus eliminating due process rights, a cornerstone of our legal system, freezing their assets, harming their credit, and creating other serious consequences for hospitality businesses.
After this hearing where we testified strongly in opposition to the legislation, we worked with the elected officials and advocates for the SWEAT Lien Law to try and develop an alternate proposal to help workers subject to wage theft collect judgements, without creating such severe consequences for good employers.
Unfortunately, after our good faith negotiating efforts stalled and we could not come to a compromise, the Senate introduced and passed a different but similar bill to the SWEAT Lien Law, which you may learn more about by reading our Opposition Memo. It was a high stakes political battle in the final days of the 2023 legislative session, but ultimately our advocacy delivered, and we succeeded in preventing this new proposal from passing the state Assembly.
The NYC Hospitality Alliance and our partners in the business community have now defeated this SWEAT Lien Law proposal the past 5+ years and it even once passed the state legislature, but the former governor vetoed it. Advocates for the proposal will continue to fight hard to pass this law again so we will continue to stay engaged because we cannot let them eliminate the due process rights of small business owners, their investors, and certain managers by enacting such an unfair and problematic law.
We recognize these are important and sensitive issues, but we do not believe it is just to try and fix one injustice by replacing it with another injustice, which is the case with both these proposals. Our goal is to always strive towards a fair regulatory environment for hospitality sector employers, while creating workplaces free of exploitation and one that provide fairness, support, and opportunity for workers.
WE NEED TO STAY VIGILANT: While this was obviously an important win for our industry, fairness – and economic development and job creation in New York – we want to make sure you keep an eye out for potential upcoming updates on state legislation from the NYC Hospitality Alliance. There were several unresolved issues at the end of the Assembly's session and it's possible they could come back later this month to finish their work, so please stay vigilant should this or any additional issues arise in the coming weeks impacting our industry.
JOIN TODAY AND PROTECT YOUR RIGHTS! If you own or operate a restaurant, bar, or nightclub in New York City and are not a member, we need you to CLICK HERE and join to help ensure we have the resources necessary to keeping fighting for the rights of the NYC hospitality industry. If you're not sure if you're an active dues paying member, ask us: info@thenycalliance.org
Special thanks to our state government affairs team at Yoswein NY for their incredible work and guidance, and the team at Fox Rothschild LLP and Pesetsky & Bookman for their counsel.