Important Permanent Outdoor Dining - Testify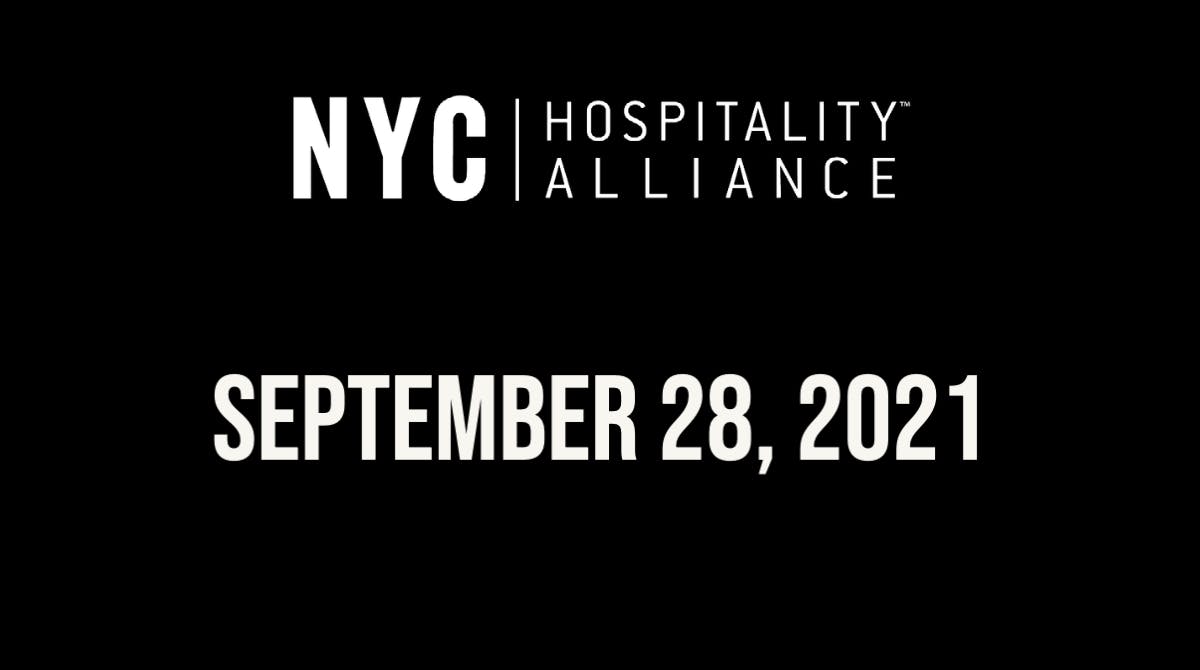 IMPORTANT MEETING
On Wednesday, October 6th at 10:00am the City Planning Commission will hold an important public hearing for the Open Restaurants Text Amendment, which is the next technical step in developing a permanent outdoor dining program.
YOU NEED TO TESTIFY
The City Planning Commission and government officials must know how critical permanent outdoor dining is to the future of your restaurant, jobs, and NYC's restaurant industry.
CLICK HERE to register to testify
READ IMPORTANT DETAILS
By completing this form, The NYC Hospitality Alliance will register you to testify and you will receive a zoom link the morning of the hearing (Wednesday, October 6th).
There will likely be a number of items on the agenda and a full agenda will be posted here closer to the day of. We expect this public hearing will take many hours. So while the hearing starts at 10am, plan on keeping the hearing on in the background until you hear your name called. We will do our best to inform you of the approx. timeframe of when you will testify.
ABOUT YOUR TESTIMONY
You will be allowed 3 minutes to testify. The following are points you can consider when preparing your testimony. You should explain how:

Outdoor dining has been critical in saving countless restaurants and jobs, EXPLAIN WHY it's so important to your restaurant(s) and why it will be in the future. Make it personal!
It's very popular with the customers
The pre-pandemic sidewalk café programs was too expensive, too much red tape and excluded too many restaurants
This text amendment is so important because it's the first step and creating a better outdoor dining system that's more fair and inclusive.

We recognize that the current Open Restaurants program was created quickly to respond to an unprecedented emergency to help save an industry and city AND when the permanent program is developed it needs to be more standardized and sustainable using lessons learned from the temporary emergency program to address both restaurant and community feedback.
Be CLEAR – this text amendment does not make the temporary emergency program and it's features permanent, it removes sidewalk cafes from the zoning resolution so more restaurants will be eligible to have outdoor dining and so a new outdoor dining program can be developed.
CLICK HERE to read more about the TEXT AMENDMENT and future of outdoor dining.
It's most important that you testify remotely, but if you cannot you may submit written testify using the CPC Comments Form on the public meeting page of the Department of City Planning website by clicking here.
QUESTIONS COMMENTS:
Contact the NYC Hospitality Alliance at info@thenycalliance.org