NYC Hospitality Alliance Survey Finds Uneven Economic Recovery Across NYC Restaurants and Bars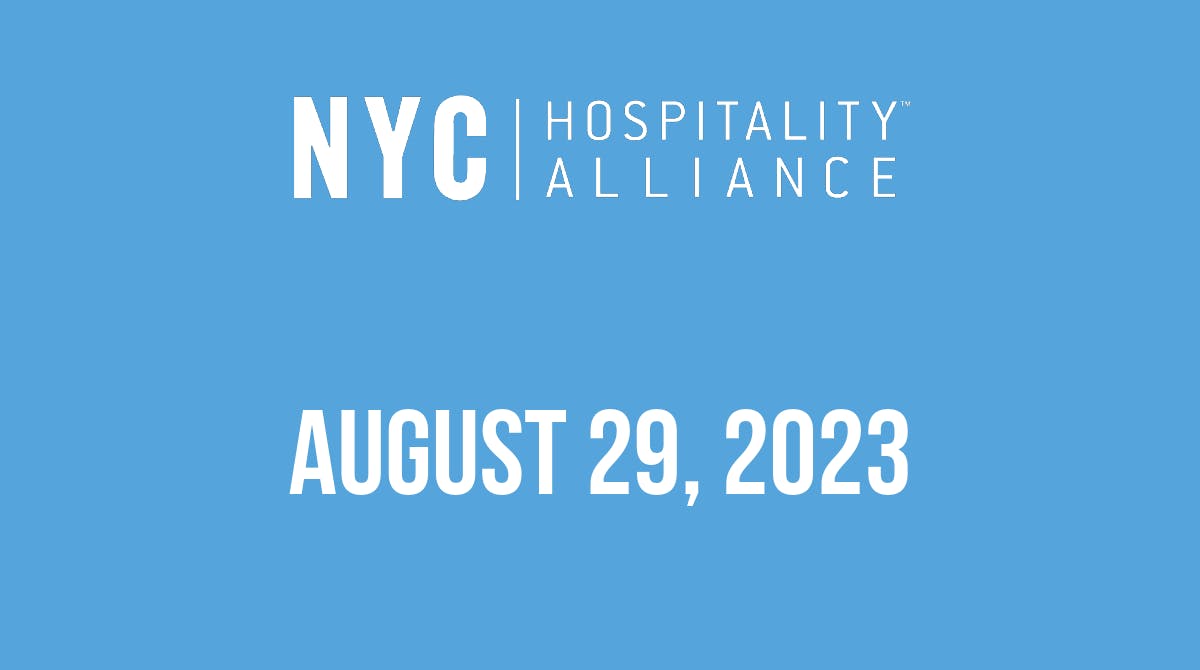 -45% of respondents reported revenue decrease over past year, 43% remain optimistic for the future highlighting industry resilience-
A new survey from the New York City Hospitality Alliance has found the economic recovery for restaurants across New York City has been a mixed bag, impacting their perspective for the future.
The survey gathered responses from the operators of 280 establishments, revealing a range of revenue experiences in July 2023 compared to the previous year. Of the 280 restaurants and bars surveyed, over one-fourth experienced increased revenue compared to revenue recorded in July 2022. However, almost half of respondents reported reduced revenue compared to July 2022, highlighting the struggle of the restaurant industry to recover in full due to increased operating expenses, decreased foot traffic, and changing consumer dining and drinking trends.
Following these comparisons, business owners hold differing perspectives on the future: 43% are optimistic about future business revenue, while 38% have pessimistic expectations and just under 20% remain uncertain about the future.
This significant difference in perspectives can be tied to ongoing workforce challenges such as employee retention in a competitive labor market, adapting to fluctuating consumer foot traffic, and purchasing habits. Additionally, anticipation of the new outdoor dining law, adherence to new rules for waste management, responding to public safety concerns including crime and homelessness, and managing increasing labor costs were also noted as areas of concern.
"Restaurants and bars across New York City have fought hard on the path towards economic recovery, but recovery and growth across the industry is inconsistent," said Andrew Rigie, Executive Director of the New York City Hospitality Alliance. "As New York City continues to rebound, we must make sure that our local restaurants and bars are a major focus of our city's recovery."