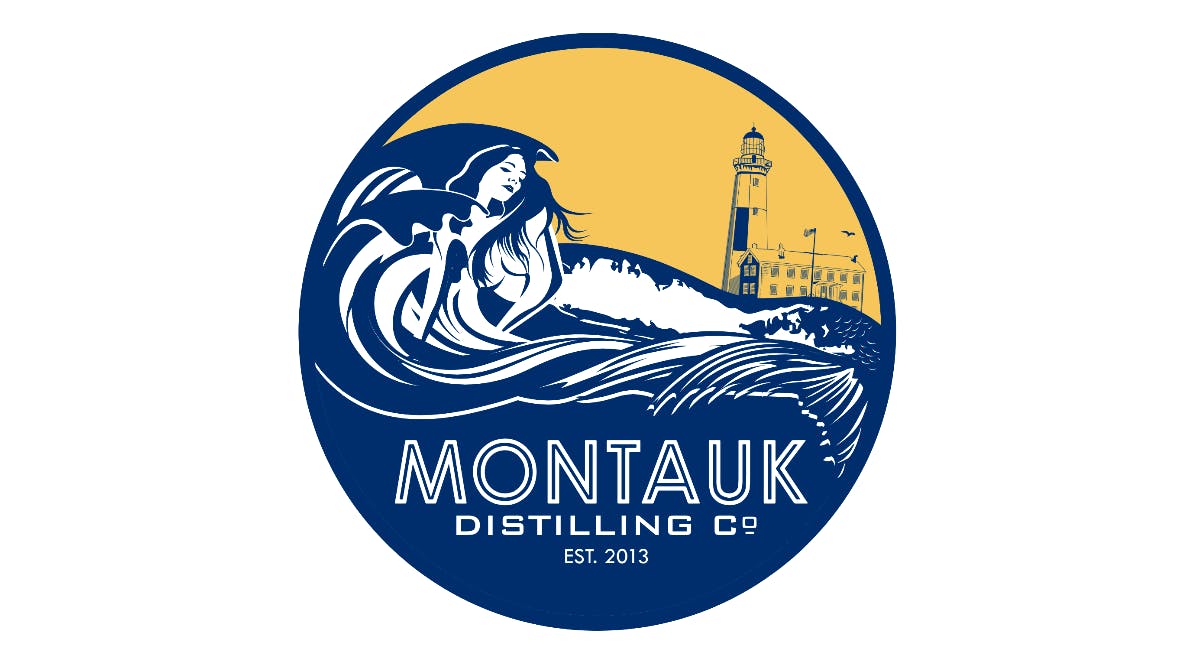 Montauk Distilling Company was founded in August 2013. It's a distillery located in Riverhead, NY on the north fork of Long Island. We handcraft, distill, and bottle in small batches yielding an exclusive taste. This is where our artists and entrepreneurs pursue their vision without budgeting for regret. We could be nowhere else. From seed to sip, inside Montauk Distilling, you'll witness the creation of modern spirits. These spirits don't come to life until they're shared; the easy sociability of our tasting room completes the experience.
We make a distinguished selection of spirits, led by our first product, Montauk Black Sail Rum. It is a full bodied rum, aged four years in virgin American oak barrels which creates a first class flavor profile. Joining Black Sail Rum is our double gold medal winning Bellamy Spiced Rum, Sunburn Cinnamon flavored Rum, and our popular 117 proof Navy Strength Rum.
We also produce two admired bourbons, named after one of the leading NYC policemen of the early 20th Century. Our Thomas J. Tunney bourbons are aged in medium toast char in American oak barrels sourced in Kentucky. Our Tunney Reserve is smooth and reminiscent of America's finest bourbons. And our 108 proof Tunney Cask Strength recently won a double gold medal at the SIP Awards.
Not to be outdone, our Modico Vodka competes with the most popular vodkas on the market today. Made using corn sourced on the North Fork and distilled over 63 plates, its smoothness is extraordinary.
Saving possibly the best for last, our gold medal winning 71st Regiment Gin, is named in honor of NYC's renown Army regiment, part of Teddy Roosevelt's Rough Riders, which used to bivouac in Montauk. It is hand crafted with17 botanicals, all sourced in NY state. Truly seed to sip.
And, of course, our ready to drink hard seltzers, Mermaid Water, Black Cherry, Pink Lemonade, Mango, and the popular, Gin Paloma. Brought to you by the mermaids of Montauk!
It is our Mission is to make world class spirits for world class individuals and we believe our portfolio of exceptional beverages highlights our passion for our products.
Learn more at www.montaukdistillingco.com
CONTACT
Tom Joyce
tj@montaukdistillingco.com