Major Change in Garbage Collection Rules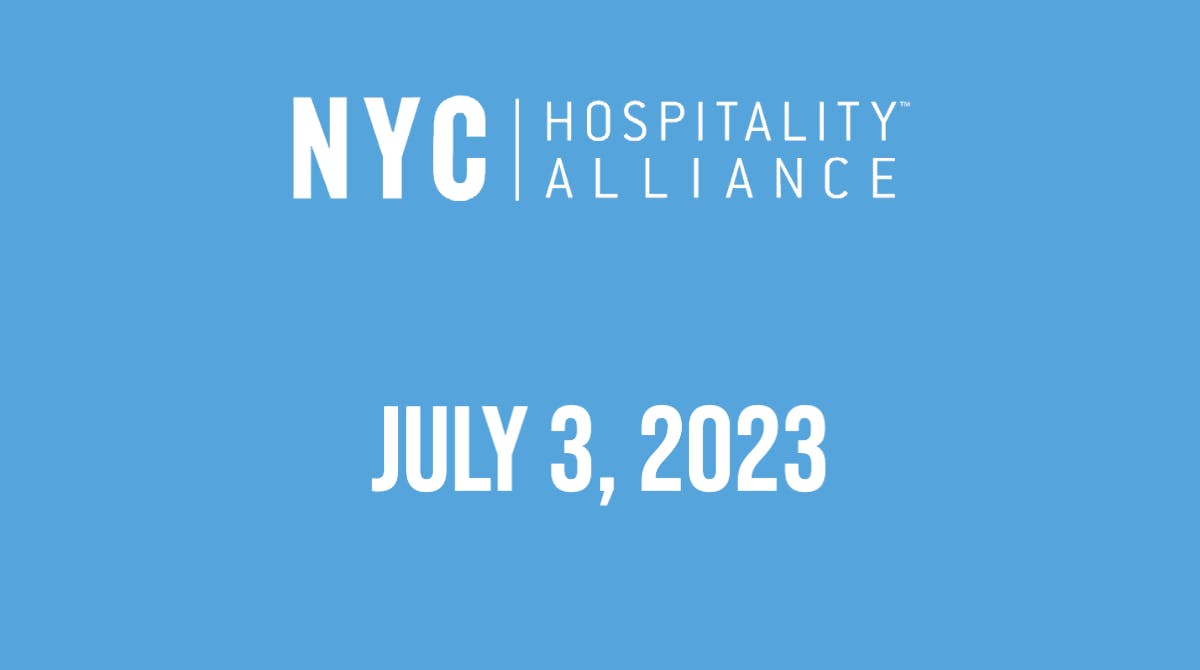 Despite the opposition of The Alliance and other business groups, Mayor Eric Adams and Department of Sanitation Commissioner Jessica Tisch announced a new burdensome NYC's trash containerization mandate for food-related businesses.
Starting August 1st, all restaurants, bars, caterers, and other food-related businesses must set out any solid waste, including refuse and organic waste, at the curb for private carter collection in rigid receptacles with tight-fitting lids. If you do not have room indoors to store these garbage cans, you can keep within three feet of the establishment's building line on the sidewalk 24/7. This rule does not apply to food-related businesses that receive off-street collection, including collection that takes place in a loading dock and will not apply to recyclable materials other than organic waste, There will be a one month ticket grace period in August.
The rule allows for the suspension of container and set-out requirements in the event of a Mayoral declaration of a health or solid waste emergency, if the Commissioner determines that weather conditions are not conducive to the use of receptacles, or if the use of such receptacles would constitute a public nuisance.
While the NYC Hospitality Alliance supports a well thought out and better planned system for a containerizing of trash pilot program, we oppose this rushed major change for its numerous logistical challenges that this rule poses for small businesses. We will continue to work with the Department of Sanitation and the Mayor's office to monitor this new rule and to find feasible solutions for small businesses, while improving our city's waste management system and we will keep you updated.