Lien Law Hearing. Alliance Testifies.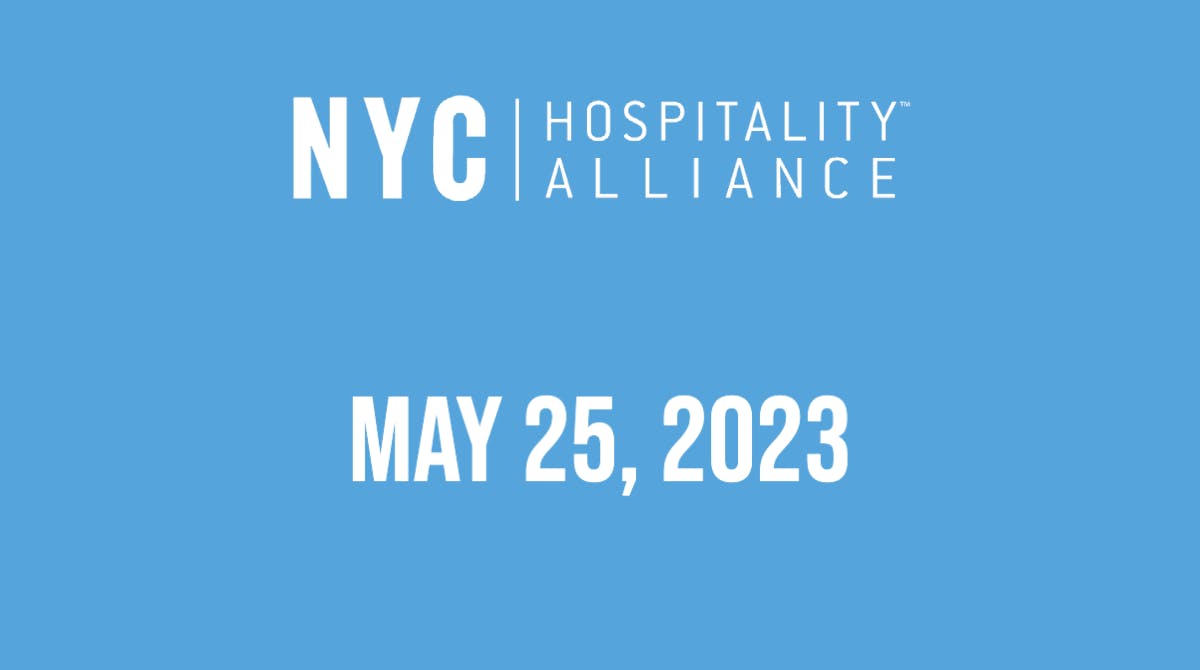 Today the NYC Hospitality Alliance was among a limited number of business organizations invited to testify at a critical NYS Senate hearing on the SWEAT Lien Law Bill and post-pandemic wage theft. The Alliance's executive director Andrew Rigie presented our testimony before the committees, responded to questions from senators and an assemblymember, and he was supported by our expert employment counsel, Glenn Grindlinger of Fox Rothschild LLP.
As you may recall, the SWEAT Lien Law Bill would allow employees to file personal liens against business owners solely upon the allegation of a wage dispute, allow liens on property on behalf of claimants, and make shareholders in limited liability companies personally liable for wage claims, as well as allowing a lien to be placed on the personal assets of certain managers, thus eliminating due process rights, a cornerstone of our legal system, harming their credit, and creating other serious consequences for the hospitality businesses.
In addition to addressing our serious concerns with the SWEAT Lien Law Bill during our testimony, we took the opportunity to address additional concerns we have with some complex and problematic laws that we'd like to see changed. These include fixing the 80/20 Rule to help employers and employees, allowing tip sharing with back-of-house employees, fixing the overly punitive penalties due to technical errors on notice of pay rate forms and paystubs, especially those that result in an error by a restaurant's payroll company, and preserving the hospitality industry tip credit.
To learn more:
Click here to read our memo of opposition to the SWEAT Lien Law bill.
Click here read our comments on the additional employment matters described above.
The NYC Hospitality Alliance thanks Senators Jessica Ramos and Brad Hoylman-Sigal for the invitation to testify at this hearing. We recognize these are important and sensitive issues, but we do not believe it is just to try and fix one injustice by replacing it with another injustice, which is the case with the SWEAT Lien Law Bill.
While we may not agree on all the same strategies to address these complex issues, the NYC Hospitality Alliance is committed to working constructively to support the hospitality industry while seeking to eradicate wage theft. Our goal is to always strive towards a fair regulatory environment for hospitality sector employers, while creating workplaces free of exploitation and one that provide fairness, support, and opportunity for workers.