Hospitality Alliance Launches Foundation to Invest in New Yorkers Entering Industry and More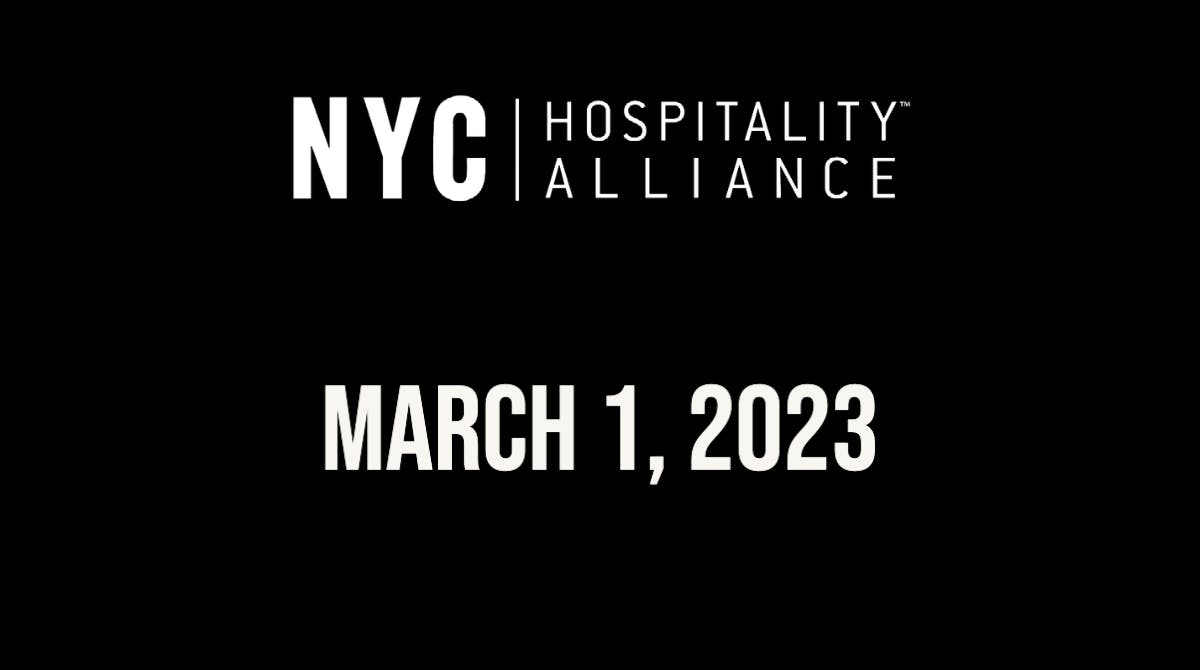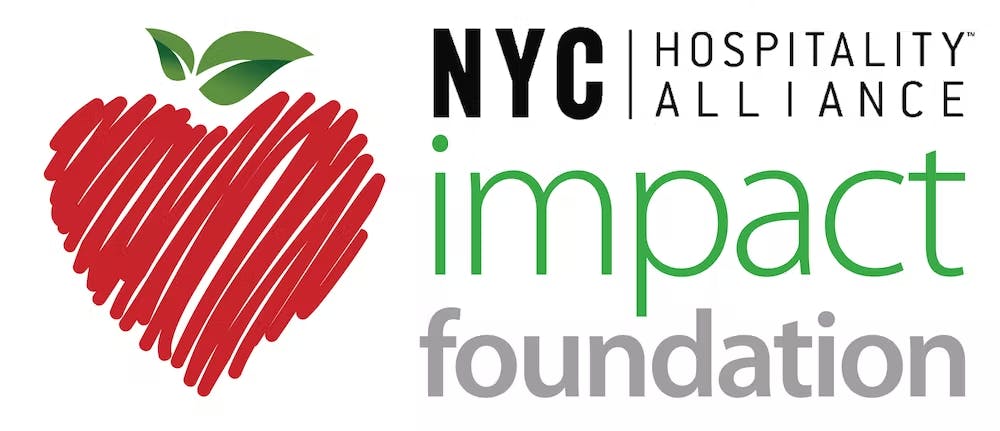 The NYC Hospitality Alliance (Alliance) announced the creation of the "NYC Hospitality Alliance Impact Foundation" (Impact Foundation), a groundbreaking 501(c)(3) nonprofit organization devoted to supporting the hospitality industry, independent restaurants, and the nightlife community across the five boroughs.
Throughout its inaugural year, the Impact Foundation will complement the Alliance by focusing on three major programs and initiatives to help alleviate hunger and hardships and support workers and owners in the hospitality industry. These programs include:
Emergency meals and community engagement programming
Culinary school scholarships for young New Yorkers and diversity, equity, inclusion initiatives
Workforce development and job placement
INTERESTED IN DONATING?
The Impact Foundation will begin its charitable and mission-based operations in the second quarter of 2023 after it closes its initial round of seed fundraising, which is now open and accepting donations. Interested donors may contact Alliance and Impact Foundation president Andrew Rigie at arigie@nychif.org for more information.
The Emergency Meals Community Project is the first initiative spearheaded by the Impact Foundation that will fund the purchase of meals from restaurants across the five boroughs to feed New Yorkers who are displaced or food insecure due to disaster. This fund will also support seasonal food donations like Thanksgiving turkey drives, holiday meals, and the like while working with other impactful existing organizations to amplify their important work in the field.
The second initiative will center around culinary school scholarships and diversity, equity, and inclusion programming within the restaurant industry to support one of the most diverse segments of our economy. The Impact Foundation will award scholarships and make grants to organizations such as the Food Education Fund to support students who dream of careers in the restaurant industry, with a focus on low-income, marginalized, and BIPOC students who seek scholarships to culinary schools. Additionally, the Impact Foundation will provide and fund information and education on diversity, equity, and inclusion to foster restaurant and nightlife cultures of belonging, career growth, and opportunity.
Workforce development programming and job placement efforts is the third initiative that will support New Yorkers entering the workforce and will facilitate the development of upskilling programs to promote growth with increased training for hospitality workers of diverse backgrounds. According to a 2022 survey by the National Restaurant Association, 70 percent of operators reported not having enough employees to support demand at their restaurants. Turnover in the restaurant industry is at an all-time high (75 percent turnover) and according to a POS survey, 51 percent of restaurant operators name staffing as a top challenge to success, while 35 percent say training staff is a top challenge. To alleviate these challenges in workforce development, the Impact Foundation will raise funds to facilitate grants to high-quality hospitality industry educators who train, develop, and mentor New Yorkers for their first jobs in the restaurant industry, and support workforce training programs conducted by acclaimed instructors and programs while developing and funding upskilling programs.
"We're proud to launch the Impact Foundation to help feed our neighbors in need, while supporting local restaurants," said Andrew Rigie, executive director of the NYC Hospitality Alliance and president of the Impact Foundation. "As New York recovers from the pandemic, we must also support our city's youth with scholarships so they can live their dreams of going to culinary school, support today's workforce so they can grow professionally, and nourish our diverse and inclusive hospitality industry."
Funders will be announced later this year.