HERO Act Implementation No Longer Required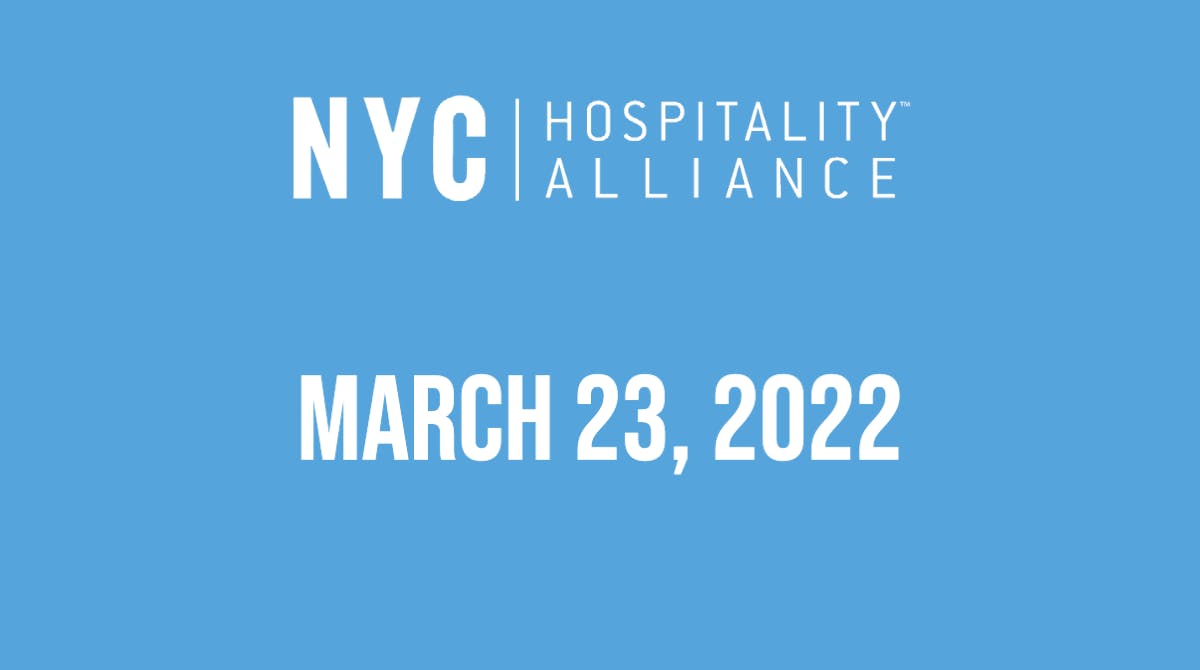 Effective March 17, 2022, COVID-19 is no longer considered an airborne infectious disease that presents a serious risk of harm to the public health under the New York Health and Essential Rights Act (HERO Act), according to the New York Department of Health (NYDOH).
Accordingly, private sector employers are no longer required to implement their workforce safety plans. They must continue to have safety plans in place, though. And those plans must still be distributed to employees and included in employee handbooks.
As we previously noted, the HERO Act requires all private sector employers to adopt a workplace safety plan and implement that plan should New York declare that any agent poses a serious risk of harm to the public health.
The New York State Department of Labor (NYDOL) has created 11 industry specific safety plans that can be found on its website. An employer can adopt one of those model plans, or in the alternative, create its own plan, but that must be done with the participation of its employees. When adopting a plan, employers must list all the worksites where the plan will apply, name supervisory employee(s) to enforce compliance with the plan, designate a contact person for questions about the plan, list engineering and administrative controls, and list PPE required. Employers are also required to:
Provide the adopted plan to employees (in both English and employee's primary language, if available) within 30 days after adoption of the plan, within 15 days after reopening after a period of closure due to airborne infectious disease, and to a newly hired employees at the commencement of employment.
Make the plan available upon request to all employees, their representatives (a term which is undefined under the law), collective bargaining representatives, independent contractors, the NYDOL and the NYDOH.
Post the plan in a visible and prominent location within each worksite, unless the "worksite" is a vehicle (e.g., food truck).
Verbally review the plan with its employees, including the circumstances under which it can be activated and other employee rights they possess under the HERO Act (see below).
Under the law, employees have the right:
To report violations of the employer's obligations or violations of the employer-adopted airborne infectious disease exposure prevention plan to any state, local, or federal government entity, public officer or elected official.
To report airborne infectious disease exposure concerns or seek assistance or intervention with respect to airborne infectious disease exposure concerns to their employer, a governmental entity, public officer or elected official.
To refuse to work where such employee reasonably believes, in good faith, that such work exposes the individual, other workers, or the public to an unreasonable risk of exposure to an airborne infectious disease due to the existence of working conditions that are inconsistent with laws, rules, policies, orders of any governmental entity, the New York airborne infectious disease exposure prevention standard, or the adopted-plan. This is provided that the employee, another employee, or employee representative notified the employer of the inconsistent working conditions and the employer failed to cure the conditions or the employer had or should have had reason to know about the inconsistent working conditions and maintained the inconsistent working conditions.
To be protected from retaliation when asserting such rights.
Employers are required to keep documentation concerning any written communication between employee and employer about the risk of exposure to the airborne disease at issue for at least two years after the conclusion of the Governor's emergency declaration of high-risk disease or until March 17, 2024.
Employers with at least ten employees must also be aware that they are still required to permit employees to establish and administer a joint labor-management workplace safety committee. These committees will be authorized to be involved in the review of the employer's health and safety policies. Please see our December 29, 2021 alert for more information regarding the proposed regulations related to the implementation of workplace safety committees.
For more information about this alert, please contact Carolyn D. Richmond at crichmond@foxrothschild.com, Glenn S. Grindlinger at ggrindlinger@foxrothschild.com, Bryn Goodman at bgoodman@foxrothschild.com, or any member of Fox Rothschild's New York Labor and Employment Group.