Fee Caps And More Third-Party Delivery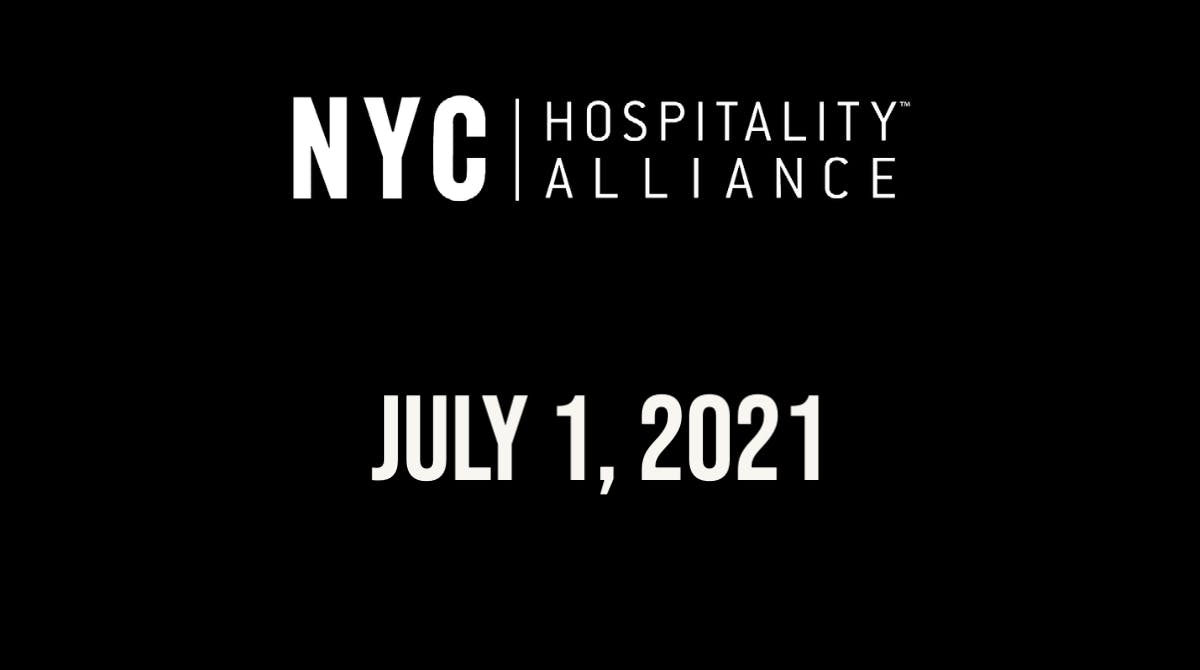 Today the NYC Hospitality Alliance testified at a City Council hearing on a package of legislation we've been fighting for that will reform the third-party delivery sector. The goal of the legislation is to create a fair and more equitable marketplace and reduce exploitation of independent restaurants by certain mega-sized delivery companies. If enacted, the legislation would do the following:
Important: If you were unable to testify at the Zoom City Council hearing we URGE you to submit brief written testimony in support of the legislation within the next 72 hours. You may draft your own or click here for template testimony that you may add your name and business to and email to testimony@council.nyc.gov. You may modify and personalize the template language for greater impact.
Permanent Cap on Third-Party Delivery Fees: Because the temporary cap on third-party delivery fees is scheduled to expire 90 days after restaurants have 100% indoor occupancy after Covid-19 restrictions, we need to pass the permanent cap on such fees, which certain market-dominating companies used to exploit our city's restaurants before the pandemic. The proposed permanent cap mirrors the temporary cap, which is 5% for a marketplace listing and 15% for a physical delivery. This fee cap will be very important as restaurants try to recover from the pandemic when these third-party delivery companies have only consolidated power and increased their leverage over local restaurants.
Require Permission to List Restaurants: This legislation will require third-party delivery services to have an agreement with restaurants before listing them on their sites. Currently, restaurants are listed without their permission. It results in restaurant menus being posted from the internet without their permission and often has mispriced and discontinued items, creating problems for restaurant owners, workers, and customers. This practice siphons off customers who would have otherwise ordered directly from a restaurant and not paid a fee or paid a lower fee.
Prohibit Bogus Fees for Phone Calls: This legislation will make permanent the temporary law prohibiting third-party delivery services from charging restaurants fees for phone calls that do not result in an order. The fact that we need a law prohibiting third-party delivery services from charging restaurants fees for services not rendered shows how brazenly companies like Grubhub and Seamless will exploit small businesses and why this package of regulatory reform is so necessary.
Transparent Phone Numbers: Third-party delivery services sometimes create secondary phone numbers for restaurants, they promote those numbers over the restaurant's direct phone number, and then charge restaurants a fee for orders placed via the secondary phone number. So, even customers that aim to call direct to save a restaurant a fee get confused and call the wrong number. The legislation requires that third-party delivery services would have to be transparent and disclose to consumers which number they are posting – the direct and/or secondary number – and associated fees.
The third-party delivery sector is complex and that's why we need comprehensive regulatory reform. To be clear, third-party delivery services play an important role in our city's restaurant industry, not all companies are exploitative but the economic and competitive dynamics among some of the largest companies in the sector creates an environment with adverse affects on restaurants, delivery workers, and consumers. Therefore, the sector needs appropriate regulations to create and fairer and more equitable marketplace to provide all an opportunity to succeed, and to ensure not all are at the mercy of a few billion-dollar third-party delivery corporations.
The NYC Hospitality Alliance is grateful to the Committee on Small Business and the sponsors of this legislative package to reform the problematic third-party delivery service sector. Besides these four bills, we're urging the City Council to also pass the proposal we recently informed you about that would require third-party delivery services to provide restaurants with access to their own customer data that's processed via their platforms, so restaurants can own and better manage their customer relationship.
The NYC Hospitality Alliance is urging the City Council and the Mayor to enact these critically important bills ASAP. We will keep you informed.