Expedite Work Authorization for Asylum Seekers Now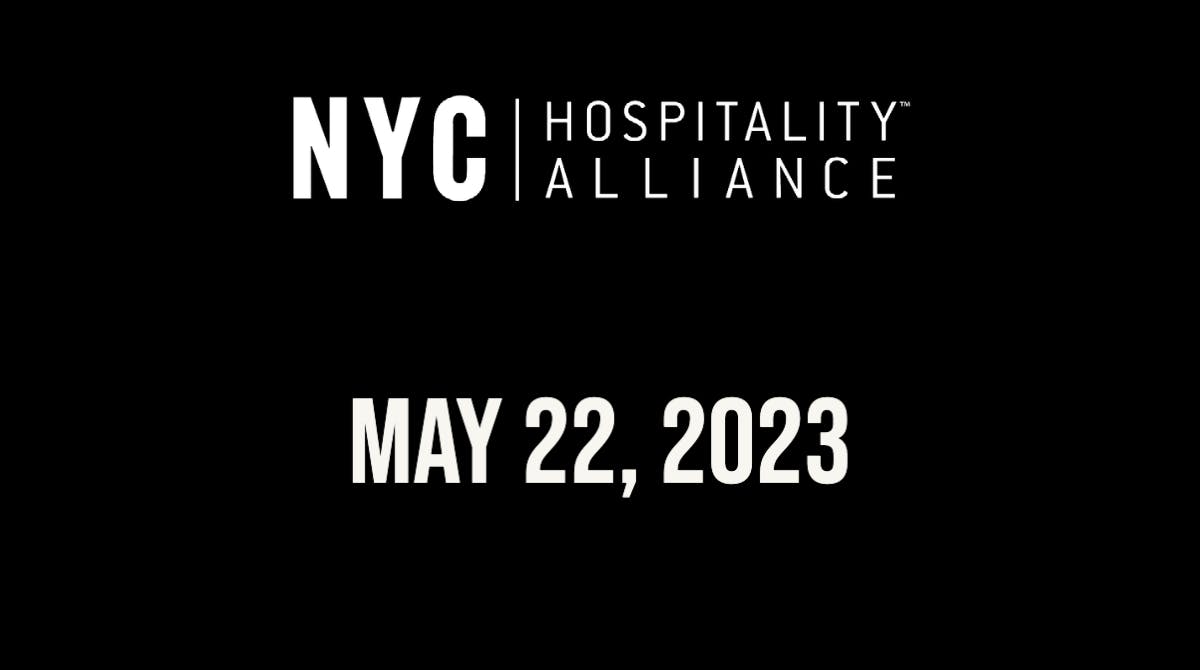 Today the NYC Hospitality Alliance's Andrew Rigie spoke at a press conference alongside Governor Hochul, Mayor Adams, restaurateur Danny Meyer, and other elected, business and labor leaders calling on the federal government to take action and expedite work authorization for asylum seekers here in New York City.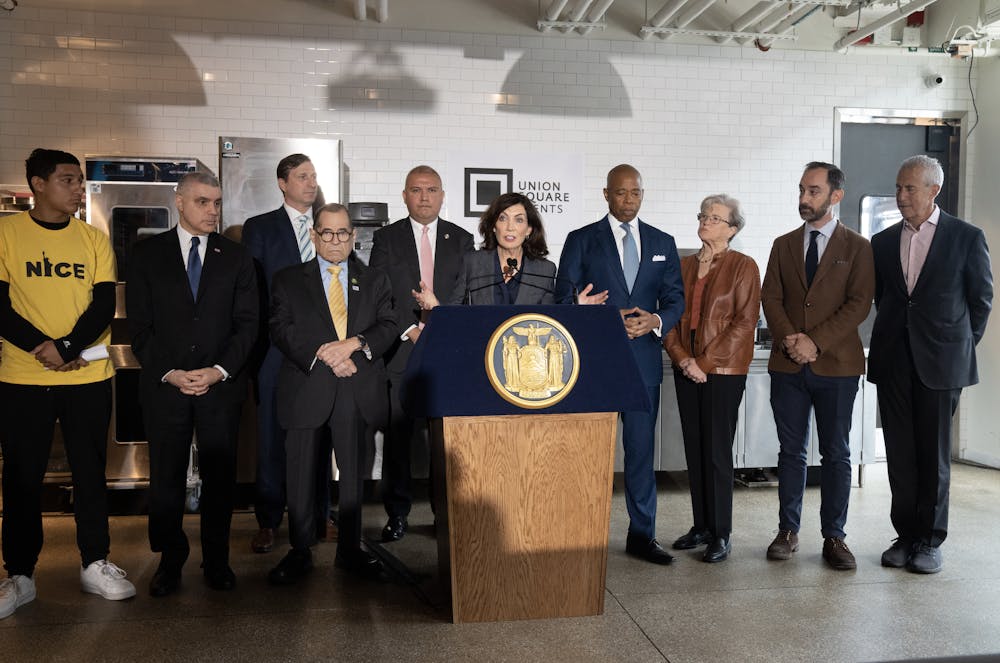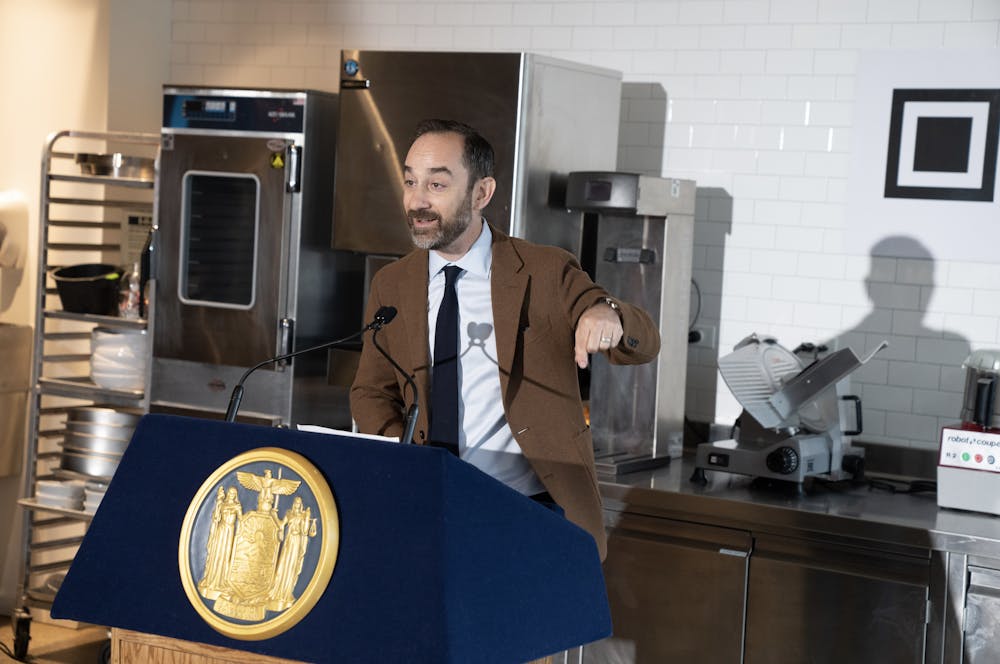 Photo Credit: Office of Governor Kathy Hochul
The following is a highlight of Rigie's comments:
• New York City is a melting pot of people from around the globe. Nowhere is that diversity better reflected than in our city's world-renowned restaurants, which showcase the flavors, cuisines, and cultures of people from around the world.
• The restaurant industry has always provided opportunities to immigrants, seeking better lives, including my great-grandparents who escaped persecution and arrived here in New York City. They worked hard, and my family eventually opened bakeries and cafes in Brooklyn and Queens. And all these generations later, immigrants continue to be the backbone of our hospitality industry. They are essential to the fabric of our communities. They are vital to our local and national economy. This issue is personal for me, and to millions of others.
• Today, I represent the restaurant industry, and every day, I hear from local business owners who are struggling to hire enough people to fill their job openings. Being short-staffed hurts, their businesses and the customer experience can suffer.
• To address the staffing shortage, restaurateurs want to provide lawful work opportunities to the recently arrived migrants seeking asylum, so they can help fill these job openings and run their restaurants, stimulate our economy, support themselves and their families, and not have to rely on government. But to allow this, we need the federal government to act, now. We can wait no longer. While you debate. They want to work. We need to run our restaurants.
• New York has stepped up and taken on enormous responsibility caring for the recently arrived migrants. It is now time for the federal government to step up and authorize our local businesses to hire the asylum seekers.
• We have challenges on our hands, and by delaying work authorization for thousands of people already here in America, it only serves to exacerbate the challenges we face. But there is an easy solution to one of the challenges. I urge the federal government to expedite the work authorization process. It's time to permit local businesses that want to hire asylum seekers to do so, and to allow the folks who want to work and help contribute to society to do so, all lawfully.
• We urge the Biden Administration and Congress to rise above the politics that divide us, and unite around policies that unite us, like honest work, delicious meals, great restaurants, and the American Dream.
• This is not only about doing what is morally right, but also what's economically right, and, in the restaurant industry it is about what's gastronomically right.