End of NY state legislative session update: NYC Hospitality Alliance secures numerous victories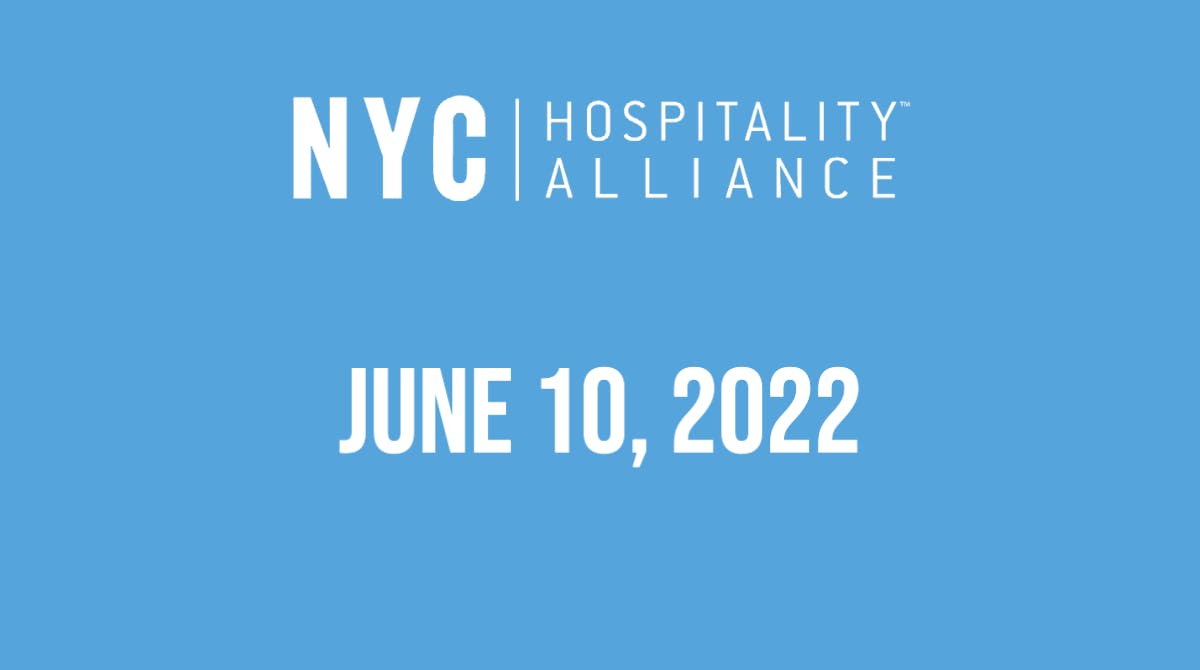 Last week, the NYS Assembly and NYS Senate wrapped up their work for the 2022 Legislative Session and we are pleased to report that this session included several significant victories for the NYC Hospitality Alliance and our industry across the five boroughs.
As we shared in an update last Friday, we were especially pleased to announce that the hugely problematic Wage Lien Bill (SWEAT Bill), which would have allowed a lien to be placed on the personal assets of business owners, managers, and investors based solely on the accusation of a wage dispute, did not pass the State Senate thanks to our incredible advocacy and that of so many of our industry stakeholders.
And while it was great news that this damaging piece of legislation did not pass due to our advocacy, we're proud that legislation the NYC Hospitality Alliance proactively supported this session DID move forward! Thanks to the hard work of the NYC Hospitality Alliance staff and members, including the incredible efforts of Joni Yoswein, Jeff Denman, Jamie Van Bramer and our entire state lobbying team at Yoswein New York, our industry secured passage of a number of important pieces of legislation, which includes:
To-go cocktails: After an intense, high-profile advocacy campaign, the Legislature voted to restore to-go cocktails at New York state restaurants and bars.
Temporary Liquor Licenses: We negotiated language to allow New York City restaurants to secure, for the first time, temporary liquor licenses allowing new businesses to open up many months sooner, saving them time and money, while creating jobs, tax revenue, and new great small businesses (as has long been allowed for other businesses outside the five boroughs).
Outdoor dining: And finally, we helped to extend the state's authorization for allowing the sale of alcohol in outdoor dining for three additional years!
Once again, we want to thank our government affairs team and all our members who support us and continue to work so hard on behalf of our industry in New York City. Please know we recognize significant challenges still exist for our industry and we remain committed to fighting for you in the weeks and months ahead.
SUPPORT THE NYC HOSPITALITY ALLIANCE
Please support the NYC Hospitality Alliance's efforts to advocate on your businesses behalf and to serve you!