"Dry January:" A Sobering Experience for NYC Restaurants/Bars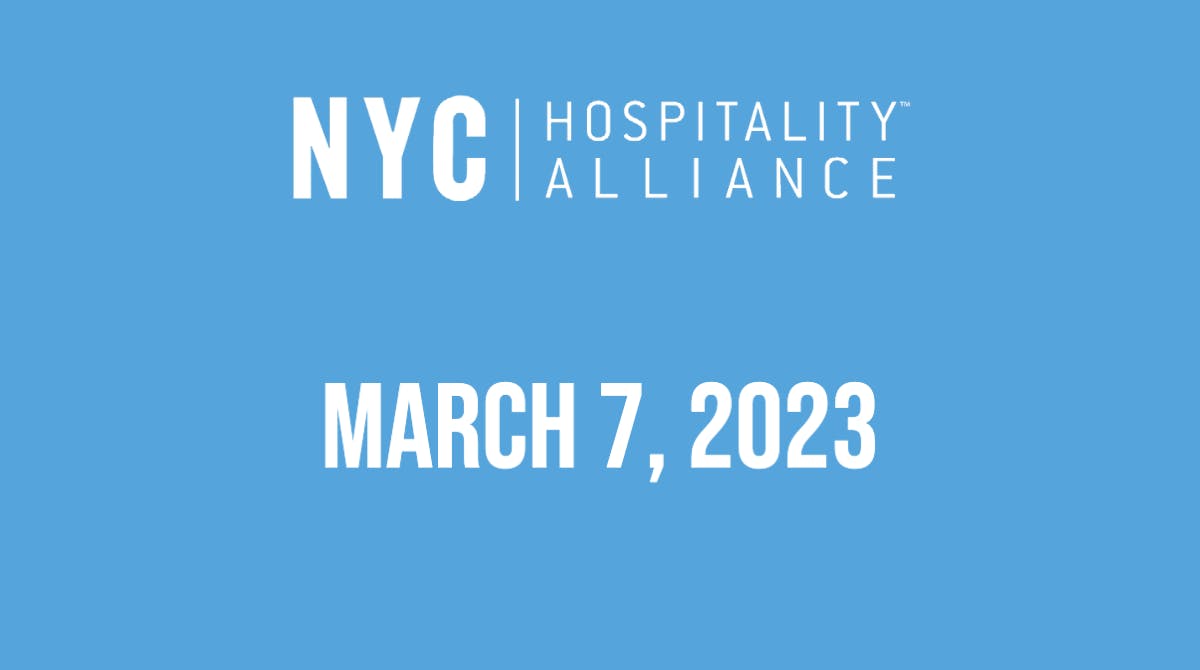 – Survey Confirms Growing Abstinence from Booze During January; Restaurants Looked to Compensate with Help from Growing Non-Alcoholic and Zero-Proof Beverage Market --
With the continued rise of the "Dry January" trend of consuming zero alcohol during the first month of the year, the NYC Hospitality Alliance conducted a survey to gauge how this movement has impacted sales at bars and restaurants across the five boroughs.
More than 40 percent of the over 350 bars and restaurants surveyed believe they sold less alcohol because of the Dry January trend. But while fewer alcoholic beverages were sold in many restaurants due to this national social media-fueled trend, the industry again demonstrated its resiliency. 55 percent of those surveyed adapted by introducing or expanding their selection of non-alcoholic craft cocktails and zero-proof beverages – providing all customers, especially Dry January participants with enticing drink options while they dine out and keep true to their resolution.
"With this year's popularity of 'Dry January' and growing consumer demand for alcohol-free drink options when they dine and socialize, I'm not surprised by the survey results," said Andrew Rigie, executive director of the NYC Hospitality Alliance. "While beer, wine, and spirits aren't going anywhere, creative and high-quality zero-proof drink options at restaurants and bars are here to stay."
Survey respondents were split on their business outlook in 2023, with just over half stating they are optimistic, while 27 percent remain concerned, and 21 percent uncertain. Over 70 percent of restaurant and bar respondents listed labor costs and inflation as their top two concerns in February.
Thank you to everyone who completed this survey. Please continue to engage with us by responding to our surveys in the future.