City's Mask Recommendation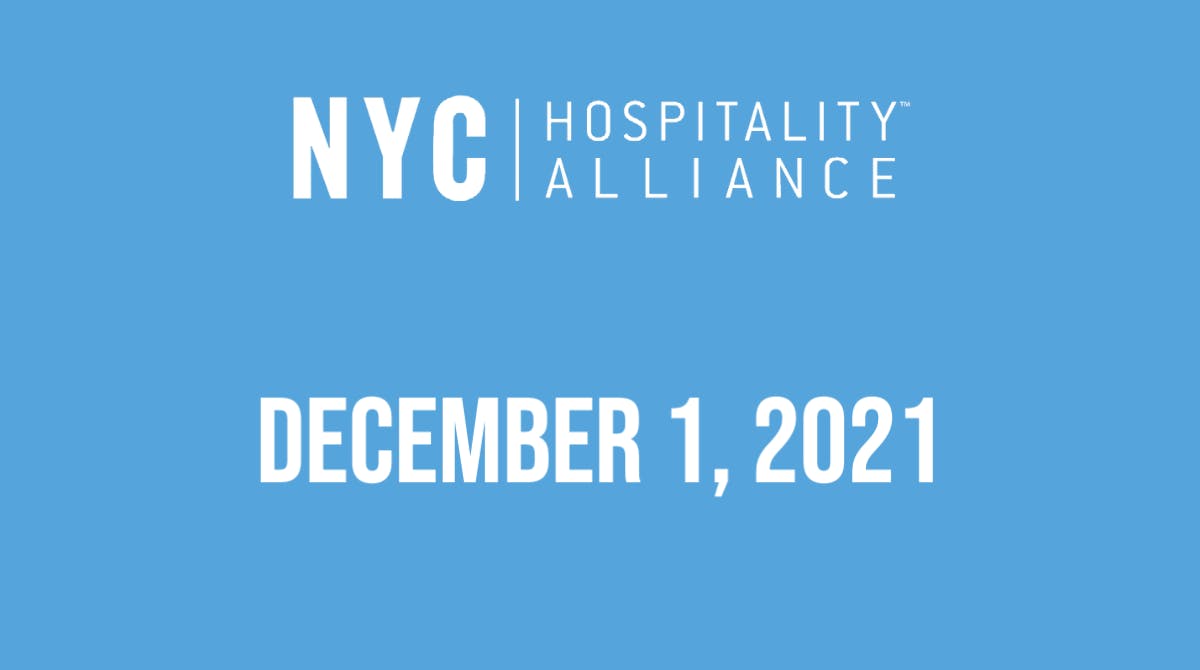 On Monday the City of New York issued an advisory strongly recommending that people, regardless of vaccination status or prior COVID-19 infection, wear a face covering when indoors and in a public setting, such as in grocery stores, building lobbies, offices, and retail stores.
We've received inquiries from members asking what this recommendation means for eating and drinking establishments. The city's executive order states:
"This advisory does not apply in cases where an individual is actively performing an activity that cannot be done while wearing a face covering such as…actively eating or drinking;"
This recommendation does not mandate that restaurants, bars and nightclubs require employees or customers to wear masks, however it may be interpreted that you voluntarily implement a mask requirement for people within your establishment when they are not eating and drinking, both of which you are permitted to do.
Should there be any changes, we will alert you.
If the news of the Omicron variant of coronavirus is impacting your business, please share with us how by clicking HERE. Thank you.