Breaking News: Bar Seating, Curfew, Etc. To Be Lifted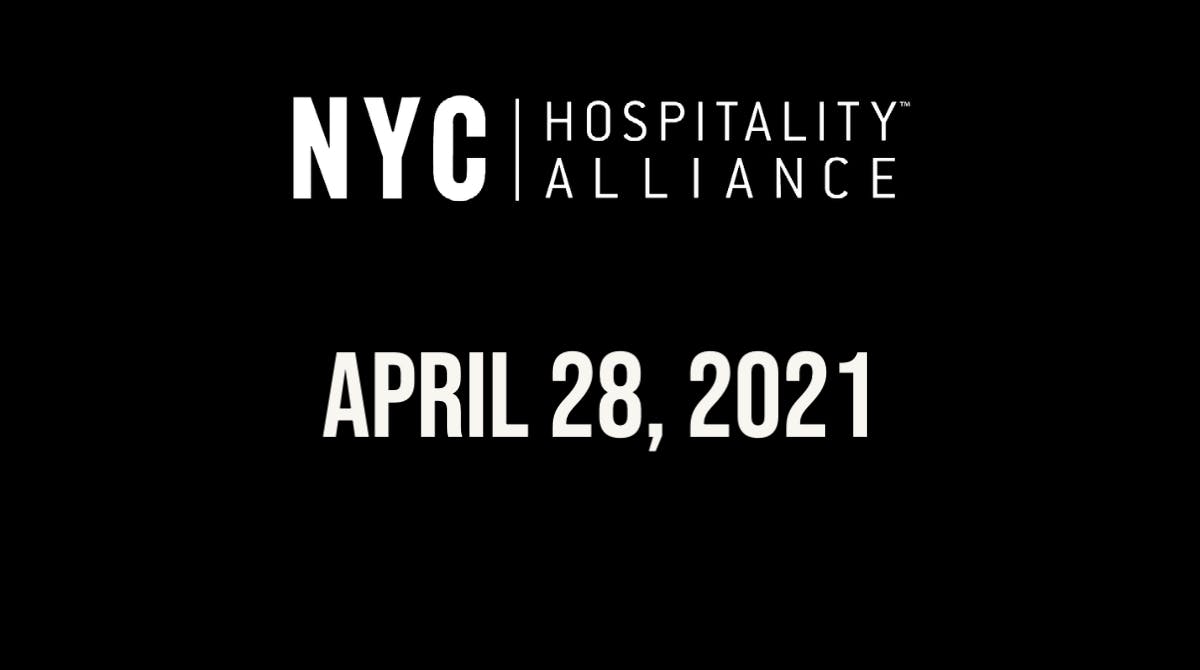 Yesterday the NYC Hospitality Alliance informed you that the rule requiring a "food item" be sold with alcoholic beverages at restaurants and bars is being lifted soon (stay tuned for day).
Today, we have more positive news to deliver that we've been advocating for! Governor Cuomo just announced:
Seating allowed at bars in New York City beginning May 3. You will still need to ensure six feet distancing between parties (i.e. groups of patrons)
The curfew will be removed for Outdoor Dining Areas Beginning May 17 (still midnight in NYC for Open Restaurants)
The midnight curfew will be removed for Indoor Areas Beginning May 31
Curfew for catered events where attendees have proof of vaccination status or negative COVID test result will be lifted beginning May 17 and curfew for all catered events lifted May 31
Catered events can resume at residences beginning May 3 in accordance with State's Reopening Guidelines
The NYC Hospitality Alliance will continue to advocate for and help secure a sensible lifting of restrictions on our industry.