Alcohol To-Go Ending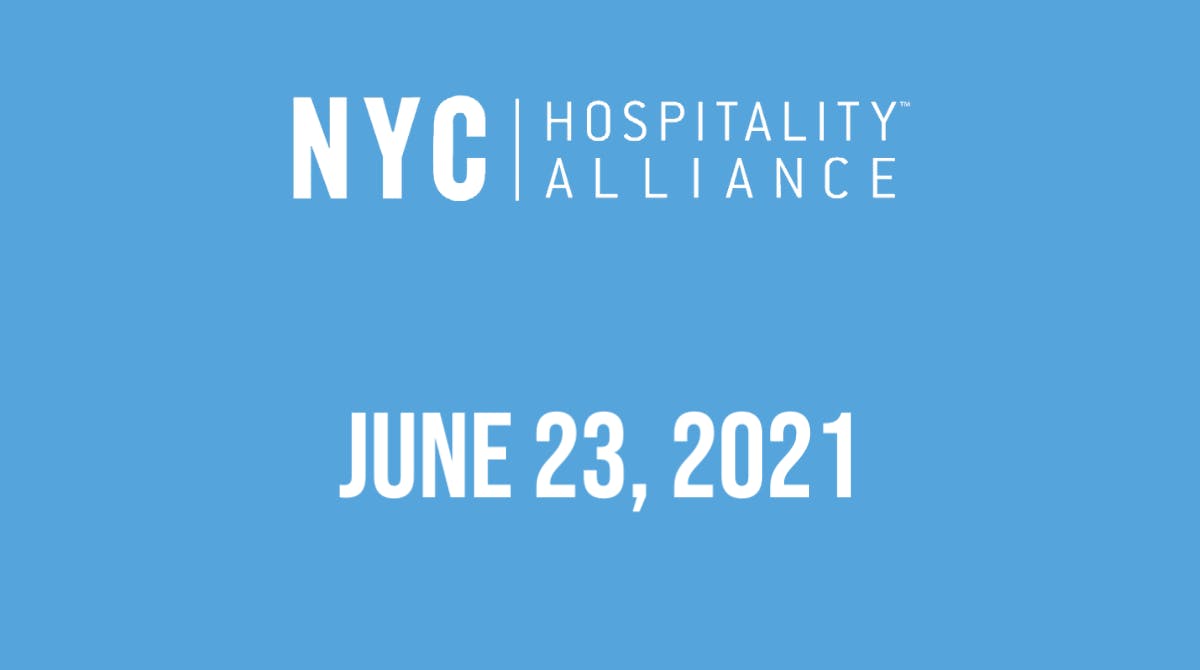 Today Governor Cuomo announced that tomorrow, Thursday, June 24th New York State will lift the Covid-19 state of emergency, which is a positive step in our recovery, but brings the unfortunate news that important policies established by his executive orders, such as alcohol to go will no longer be permitted.
That means, according to the State Liquor Authority (SLA), temporary pandemic-related privileges for to-go and delivery of alcoholic beverages ends after June 24th. Therefore, on-premises liquor licensed establishments like restaurants and bars must stop offering alcohol to-go at that time. Such establishments will no longer be permitted to sell wine and liquor by the glass or bottle for off-premises consumption. They may however continue to sell beer for off-premises consumption, which was permitted pre-pandemic.
We know the sudden elimination of alcohol to-go will hurt many restaurants and bars that have come to rely on this new revenue stream, and it will be a disappointment for customers who have come to love the popular policy.
As we had informed you, the state legislature unfortunately did not vote on a bill that would have provided a temporary one-year extension of alcohol to-go, because it was the subject of a massive opposition campaign by New York's package and liquor store associations and elected officials. Nonetheless, we will continue to advocate for the return of this popular and important policy next legislative session.